How Energy in Your Businesses Can Increase H2H Efficiency
Ask any business owner what their most valuable resource is and they'll probably share the same answer with your – time. Long-term business decisions can end up delayed and investments deprioritized detracting from your total efficiency, because of a focus on short-term thinking and a commitment to keeping everything ticking over.
Making your business more efficient can help you to run it in a more authentic way because you can free up time and resources to concentrate on better customer experiences and a more H2H (Human to Human) approach.
In fact, improving efficiencies is exactly what Pacific Gas and Electric Company (PG&E) specializes in and if you're a PG&E business customer, their Energy Efficiency Financing loans can help take your business to the next level – what projects could you accomplish with a 0% loan?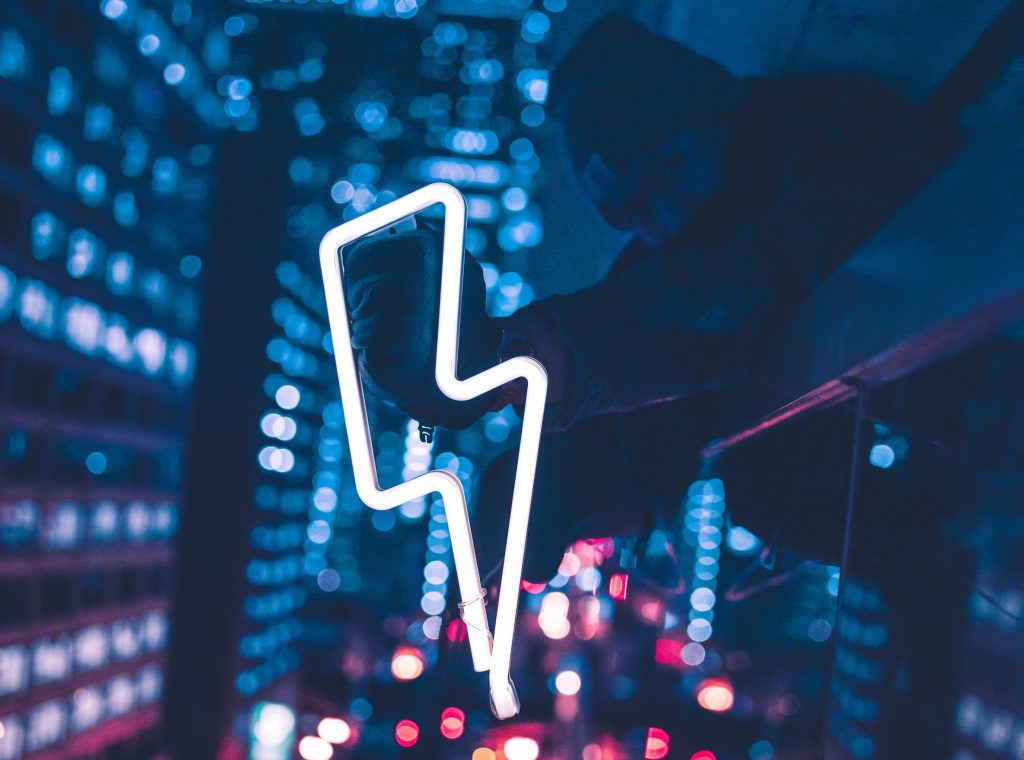 Advantages for Beets Hospitality Group
As a growing event and catering company, Beets Hospitality Group in Pleasanton, CA, always thought about investing in energy-saving equipment, but other business priorities took up their time. It didn't make business sense.
They'd always had issues with temperature control and a few of the regular problems they encountered were:
Uncomfortable trips to the rooftop to sort out temperature control.
Waking up at 4 am on event days to set the thermostat.
Sporadic energy bills and a lack of consistency.
Unbalanced temperatures throughout their premises.
After talking through their options with HVAC specialists, Marina Mechanical, the business realized that they could access sustainable heating, ventilation, and air conditioning technology to improve their business.
As Marina Mechanical is a member of the PG&E Trade Professional Alliance, they put Beets Hospitality Group in touch with PG&E Customer Relationship Managers who worked with the business and they were eligible for rebates, and Energy Efficiency Financing.
Their financing would allow them to enhance and install improvements to their HVAC demand controlled ventilation and in business, terms lead to:
$11,010 in rebates, which reduced upfront costs
$54,475.65 total project cost was financed with 0% interest
$12,960 estimated annual energy bill savings
H2H Approaches
We think that Beets Hospitality Group journey is a perfect example of how improving your business and being more efficient can lead to new solutions that enhance your overall offering to customers.
As an events company, maintaining temperature control in different parts of their complex to create consistent comfort, is/was integral. For example, when holding a wedding, the new ventilation technology could manage the comfort of cooks in the kitchen and brides in the bridal suites alike.
Beets Hospitality Group enabled more tools and resources to go towards customer and employee comfort, creating happier, more comfortable environments. You can't get a more human approach than that.
The virtual capabilities of their HVAC solution allowed simple maintenance adjustments to be made easily from a virtual portal on a desktop or mobile. Employees could quickly, seamlessly make changes and free up their time to work on other business priorities – making their roles less stressful and more enjoyable, whilst keeping guests comfortable.
Take your Business Forward
Being able to run your business in a way that utilizes your skills and provides the most valuable service to your customers is easier when you take care of fundamental business needs first.
Running a sustainable business that improves efficiency and boosts productivity leaves you with time to concentrate on building relationships with customers and creating fantastic experiences.
If you've avoided investment and development because of a lack of available capital, PG&E's Energy Efficiency Financing program delivers an ideal route towards progression. DownloadPG&E 's Financing Energy Efficiency Projects for Your Business eBook to explore financing opportunities and start your next project.
Refreshing your Equipment
Deciding on the right moment to replace your equipment can be difficult. Your business might not have enough financial resources or you might be unsure about sustainable options. First and foremost, developments need to make business sense.
A PG&E interest-free loan empowers business owners to replace old and worn-out equipment with more energy-efficient models and help using:
$5,000 to $100,000 of their project cost, after incentives
Loan terms up to five years
0% interest financing
No minimum credit requirements
Loan repayment is based on projected energy savings
Choosing an approved energy-efficient product also means that you can be eligible for a rebate, which you can apply for and PG&E will send you a check.
PG&E's team will help you to find the perfect project for your business that qualifies and that saves you the most energy and money.
And that's exactly what Beets Hospitality Group decided to do.
This is a sponsored conversation written by me on behalf of PG&E. The opinions and text are all mine.
Related