Can you imagine if everyone talked at once? Some could argue that's what social media is today. But through catch-and-release in our conversations ­– meaning there's one or more active listeners and a speaker – we can build social behavioral models that mirror our real world interactions.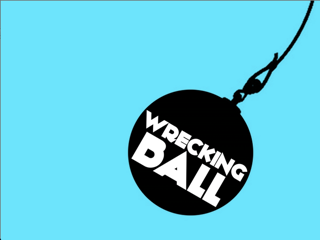 Listening is the mother of all skills when it comes to successful conversations. Many of you may know that my friend DJ Waldow and I recently conducted an experiment to see if we could use only social media to build a real relationship with Ellen DeGeneres (90DaysToEllen) by landing lunch with her in an effort to raise money for Feeding America®. The experiment, by the numbers, was a huge success, generating almost 70 million impressions across social channels with a budget of less than dinner for two. By the outcome, it was a huge failure – not only did we not land lunch with Ellen, but she never even acknowledged the effort. The part we never could have predicted is that we actually proved our hypothesis true, just in an unexpected way; social can build relationships and raise money for Feeding America; just not with Ellen.
It was the hundreds of people around the globe who got behind the effort to help make this happen because it was fun and exciting. Their participation directly helped us gained momentum because we engaged in catch and release conversation, and implemented their ideas. The campaign itself was a 2-way conversation with everyone involved – except for Ellen. I am not sure what this says about Hollywood, or Warner Brothers, or Ellen herself. All I know is that listening, and catch and release conversations, changed the shape of something that wasn't there before. It's a shame she missed out on it all.
Now, everyone knows that celebrities have influence. But when it comes to marketing, I believe everyone has purchasing power and more influence on others than brands realize. Brands are presented with "shining moment" opportunities every day to create positive interactions with their customers, both happy and not. When a consumer builds up the courage to tweet a brand and broadcast their unique experience (as a thank you or negative feedback), the worst thing they could receive is radio silence. Just like in real life, when people want to talk and it falls on deaf and mute ears, the perception is "they don't care." That one moment when a brand could have taken someone from a fan to raving is lost in a moment – a wrecking ball to their brand.
In a brand's defense, the amount of data coming in is enormous, so how can they possibly respond to everyone? What if the conversation gains so much momentum, it creates more than they can handle? How do they say the right thing each and every time, so they don't get into trouble? Because it's overwhelming, brands too often sit in fear, just push content and stay silent in response to the thousands of loyal fans who engage.
The answer to all of this couldn't be simpler: Be a good listener. There are people, processes and technology to help you really hear what people are saying. In your responses, reflect back to them what they're saying to make sure you understand. By responding in a timely, relevant way, you'll see your connections start to scale, and fans will move toward you knowing they matter. By actively listening, you'll create experiences worth sharing again and again with so many more people – so much farther than fearful silence could ever return.
KEY TAKEAWAY: Everyone just wants to be heard. Embodying this same philosophy about interactions online will humanize social and humanize business. Spare your brand from the wrecking ball by really listening – both inside your company and on social – and create customers for life. (tweetable)
Image credit: youthleaderstash.com