Bryan is a Marketing, Sales and Leadership Thought Leader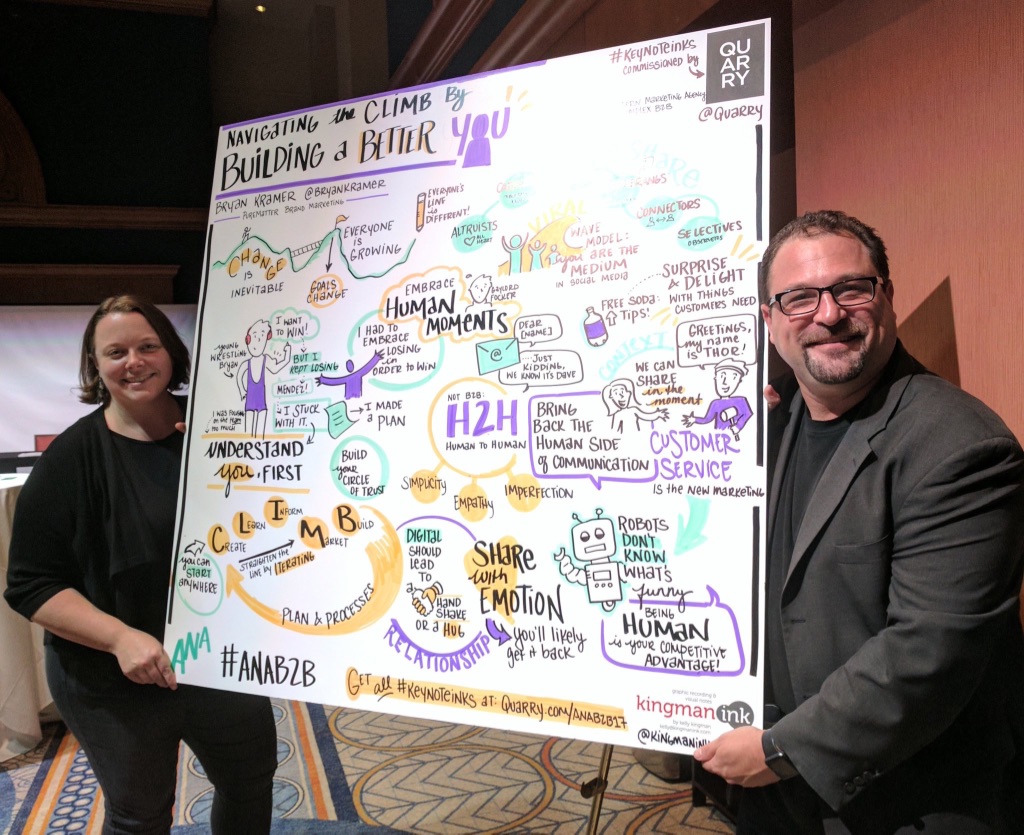 Companies today can benefit from the
expertise and reach of credible influencers

.

Whether you're looking to improve your brand awareness, generate new leads, or establish yourself as an industry leader in this field – we have what it takes! Bryan has years' worth of experience working with brands on their marketing campaigns which means he knows exactly how best to position himself within any given project so that there's no need for trial-and error when hiring him.
Bryan Kramer is a highly sought-after thought leader in
marketing, customer experience, sales, marketing, and social media

.
His content has helped clients with brand awareness and demand generation. A credible, high-profile executive with more than 33 years of experience, Bryan leverages his 12k email list and a significant presence on Twitter, Instagram, and LinkedIn with 350,000 followers and across all his social to expand your reach and engagement.
Thought leadership content includes:
Blog posts – Boost brand awareness through thought leadership.
Video/ Podcast hosting – Showcase clients and executives with exclusive content.
Twitter chats – Create a digital conversation around your brand.
Digital newsletters – Stay connected with prospects and clients.
Webinars – Grow your audience with evergreen content.
Partnership with the Humanly Possible podcast.