Last month I had the pleasure of sitting down with Bryan Kramer for a chat while he was in Canada delivering a keynote. I'm new to the social media world so I wasn't sure if he would be interested in getting together, but as a huge fan of his #H2H philosophy I couldn't pass on the opportunity to try to connect. Lucky for me Bryan had some time on his last night in town.
We ended up meeting in the lounge at Bryan's hotel, where I got to share the story of my high-end yo-yo company (CLYW) with him. I'm pretty sure Bryan was expecting to have a drink, talk social for a bit, shake hands and I'd be on my way. But once I dazzled him with my yo-yo tricks and we started chatting, drinks turned into appetizers, appetizers turned into a steak dinner, and that steak dinner turned into Bryan asking me to write a blog post about my social business and how we manage social that drives 100% online sales. So here we go!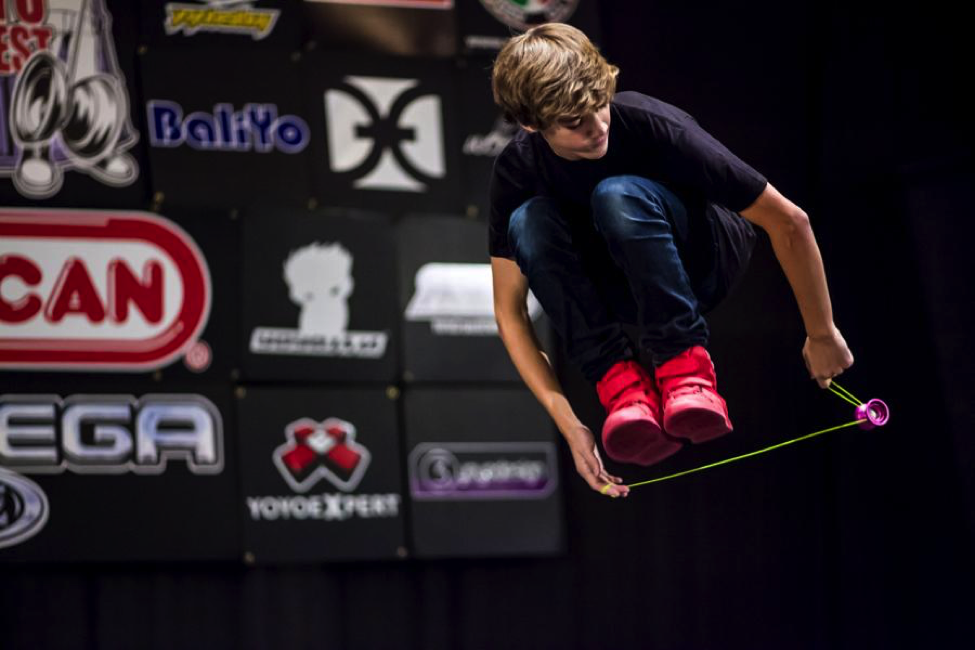 Background
In 2006, I made the decision to turn my yo-yo hobby into a business. I was working in the oil industry at the time as a mechanical engineer, but felt like I needed an outlet for the artistic energy that I had. So with no prior experience or education in marketing or business, I jumped in headfirst and learned as I went along.
We presented our first yo-yo to the online community in a reality TV sort of way on one of the main yo-yo forums at the time. We shared every step of the project with the community and were completely transparent with what was happening behind the scenes. From prototyping, to sponsoring players, to color samples, to final production, we shared it all. Through building our story this way, we noticed that it made the members of our community feel like they were a part of what we were doing.
By the time our first yo-yo was released so many people wanted to buy it that it ended up crashing the online yo-yo store's server. This yo-yo originally sold for $90, but is now a collector's item worth anywhere up to $1500 USD.
Over the years I slowly built the company and was eventually able to quit my engineering job to focus on CLYW full-time. Today CLYW is known as one of the top high-end yo-yo companies in the industry. We sponsor some of the best yo-yo players in the world, including Zach Gormley the current US National Champion. We sell roughly 5,000 yo-yos per year to several online yo-yo stores around the world at a retail price of $120-165 each.
What has helped set CLYW apart from the rest is our branding, award winning team, innovative designs, and strong social presence.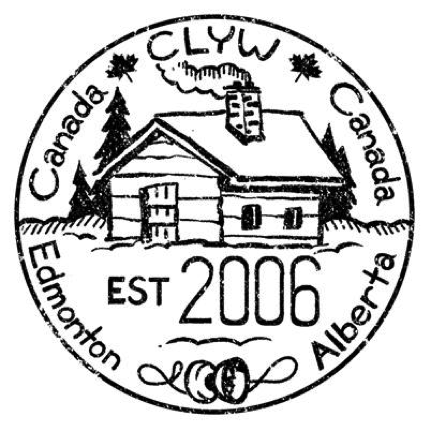 Branding
CLYW stands for Caribou Lodge Yoyo Works, and since most yo-yo players in the world are in the US I wanted to play off Canadian archetypes to tell our story. We use imagery of lumberjacks, mountain landscapes, wild animals and mythical creatures in our artwork and product names. But our branding reaches far beyond just logos and illustrations.
CLYW values being welcoming, transparent, fun, innovative, and authentic. These values come out in everything we do from artwork, to social content, to how we engage with our audience. Our branding is so strong that when yo-yo players see plaid they instantly think of CLYW.
Social Media Management
Since most yo-yo players are spread out around the world, the only place for them to connect with one another is online, either through various social networks or online forums. When I first got into yoyoing I didn't meet another yo-yoer for 2 years, which is quite common in this industry and why social media is so important.
Most yo-yo players are 13-24 and are most active on Facebook, Instagram and now Snapchat, so that's where we focus most of our energy. Twitter and Google+ are not very popular networks for yo-yo players, but we're hoping to do more with the Meerkat App and Google Hangouts this year. Online yo-yo forums used to be quite busy, but in recent years many members have been migrating over to community-driven Facebook groups.
My marketing manager, Steve Brown, and I manage CLYW's social networks together. One thing that is very important to us is that we talk with the yo-yo community, and never at or down to them. Kids are smart and they know when you're being inauthentic.
Facebook
Facebook is our most important social network for driving traffic to our website. We receive the same amount of traffic from Facebook to our site as we do from organic search.
In 2014 I worked at a digital marketing agency. This experience helped make sense of a lot of things I experienced through running CLYW and in turn I was able to transfer what I learned to help other businesses. One of the perks was getting intimate with the Facebook algorithm. Having a better understanding of it has helped make CLYW stand out in the news feed compared to our competitors.
We mainly use Facebook for sharing link posts, photos from contests, tutorial videos, and product release info. We also mix it up with a few online contests.
We're currently the only yo-yo company running Facebook ads right now. Since you have to pay to play now, we're taking full advantage of it to ensure that as many people as possible in the yo-yo community are seeing our posts in their newsfeed. We often target page fans, website visitors and fans of our competitor's pages that don't follow us. Sponsored video uploads are doing really well right now, and we often see $0.00-$0.03/video view.
As the owner of CLYW, I'm the face of the company so I try to spend as much time as I can engaging with fans. Through Facebook I have built some really strong relationships, which can be quite humbling sometimes. Just the other day I got a private message from a young man about how to deal with being bullied at school.
Instagram
We were the first yo-yo company to start using Instagram and it quickly became our main space to tell our stories and to keep our fans up to date with new releases. We have a 'no hashtag left behind' policy with Instagram, meaning that we try to engage with every person that uses our hashtag. We ramped this up over the last few months, and the response has been incredible especially with how we have started signing our names off at the end of our posts. One fan commented the other day on Facebook that after we followed him on Instagram, he has been a loyal CLYW supporter ever since.
Using the Repost App has been a lot of fun. We're able to give our biggest fans an opportunity to be in the spotlight. We've seen reposted photos that receive more engagement than our own content.
Snapchat
Snapchat is currently taking off with yo-yo players. One of my favorite things about it is how much fun it is to engage with our fans on a one-on-one basis, and how easy it is to share behind the scenes stories. I'm really excited to see where things go with this platform.
Ask.fm
If you haven't heard about Ask.fm, it is a social network built around Q&A. It has been a great tool for answering our fan's questions and social listening. We were a late adopter to Ask.fm, but it has taken off for us over the last year with almost 7,000 questions answered so far.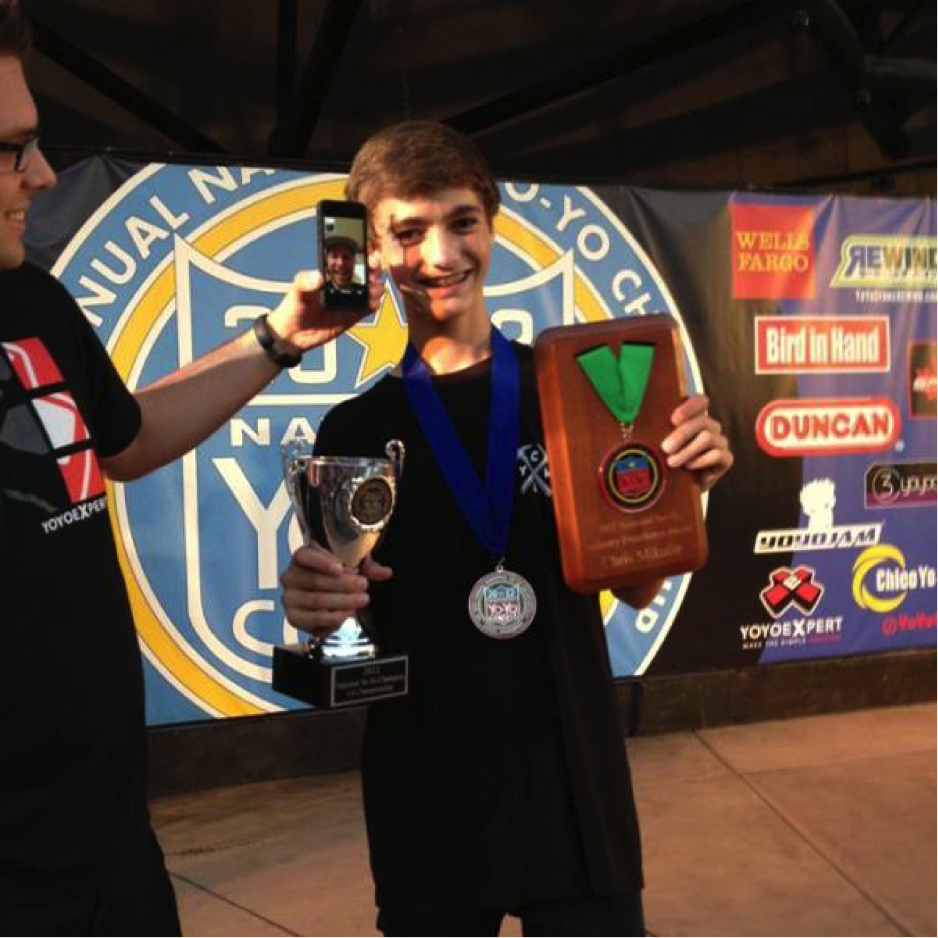 Social Listening
Listening is a big part of what we do. We've learned that Ask.fm is a great tool for listening, and combining this with a few monitoring packages for our other networks we're able to make quick decisions on what model to run next, what colors to pick, or which team member we should be flying out to Japan for a major event. Through listening we're also able to ensure that our messaging is coming out the way we intended.
Social Metrics and Analytics
For a competitor analysis my go to tool is Rival IQ. I use this for checking our weekly performance and to do a month-over-month comparison. It's a great tool for seeing what type of content struck a chord with our audience so that we can easily plan future content. Rival IQ also includes email alerts for popular posts, which helps us keep tabs on our competitors.
While vanity metrics give us nothing more than a good pat on the back, we still find them to be a great indication of the general health of our social presence. To dig deeper into our social metrics I like to use Facebook Insights and Google Analytics.
For Facebook I keep a close eye on these metrics, as they can tell us how engaged our fans really are:
Link Clicks
The average number of Engaged Users per post
Post Reach By People Who Like Your Page
With Google Analytics my favorite analysis is looking into how social referrals affect future search visits. I use this to measure community growth as well as performance for sponsored posts and product releases.
Key Takeaways
Here are a few things that really helped CLYW succeed in the yo-yo industry:
Make people feel like they are a part of your brand. You'll have fun doing it and the ROI on that relationship is immeasurable.
Listen more than you talk! You don't need to always be posting something.
Use the strength of each network to build your story, tailor your content to fit each network, but make sure that your branding stays consistent!
Your customers can smell BS from a mile away. Be authentic. Acknowledge and remember them, they're the ones that got you to where you are.
CLYW is definitely a testament to Bryan's post that the future of marketing is community. Amazing things happen when you make your fans feel like they are a part of something. It was what kick started our business and continues to create brand ambassadors that love our brand so much they get tattoos of our logo.

About Guest Blog Author: Chris Mikulin
Chris Mikulin is the owner of CLYW, a high-end yo-yo company in Edmonton, Alberta, Canada. Previously Chris first started out his career as a mechanical engineer, but through his experiences running CLYW he discovered a passion for digital marketing. Chris' goals for this year are to meet people doing BIG things, write about his experiences, help others, and learn as much as he can doing it. To connect with Chris you can find him on Twitter.