Almost every technology right now in its innovation stage is being developed to build connections online. Technology is connecting us everywhere including sharable moments like cameras connecting online, television programming becoming a live feedback mechanism, or even your moment-to-moment personal health diagnostics projecting your vitals online. Everything is connected.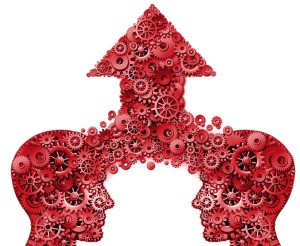 The dominant value in humans toward technology (dare I say even in life) is control. People want immediate customization in their lives. Perhaps some are even using technology to create more intimacy. We're not comfortable when we aren't in control. If that is true, technology is disrupting us as humans. Are we outsourcing our feelings?
I'm sitting in a hotel room right now on a short weekend trip at the time of writing this while my daughter is on her mobile phone texting her friends, my wife is watching a movie, and my son is playing Minecraft online with his friends. Perhaps as a family, the connection we share is proximity. That said, we did just get done spending the afternoon at the Boardwalk screaming our heads off on rides (family favorite: bumper cars).
Technology gives us as much connection as we put into it. How we define it is up to each of us. However, to over-connect with technology as humans would be unfortunate when there are so many natural things in this world that makes the online world more relevant.
I would love your thoughts, feedback or anything I may have missed below.