I'll let you in on a secret, brands are looking for engaged customers. Crazy, I know. Let's break down what that means though because 'engagement' can become an empty term – it's basically about having a customer base that knows who you are, likes what you say and trusts you.
This all falls under the umbrella of a positive customer experience and as more and more businesses are discovering, good customer experience drives sales. By 2020, Walker predicts that customer experience will be the biggest brand differentiator, trumping product and price.
And humanizing your social brand with personality-driven tone and content is all part of creating a strong customer-focused experience for whatever product or service you're selling.
Monotonous, robotic corporate-speak just doesn't cut it with customers in the digital age. They're looking for personalization, authenticity and emotive connections with brands.
So, how can your social brand generate better conversions and build more customer loyalty to align with your business goals?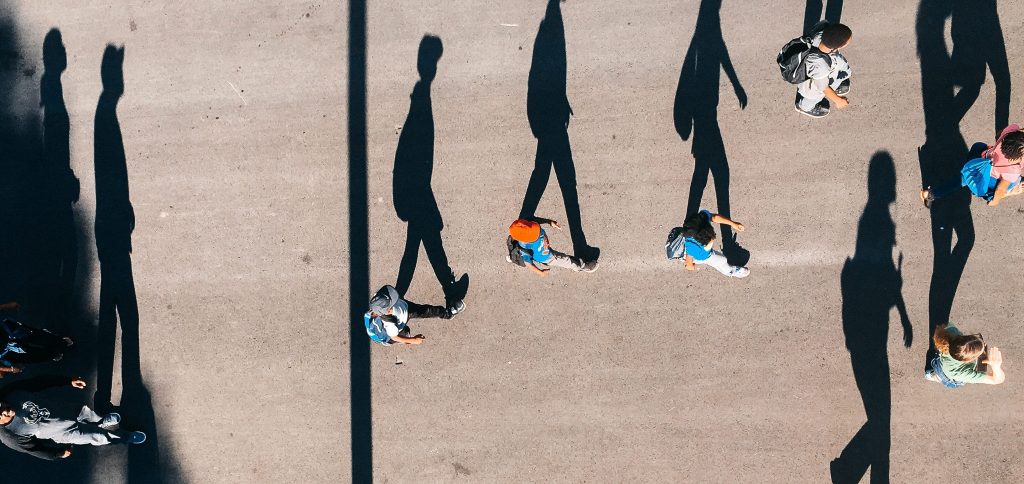 Building Social Proof
Social proof is about encouraging people to take action because they can see that others have done the same. On a basic level, you can see brands and entrepreneurs doing this regularly when they post follow buttons for their social channels, which include the number of people that follow them on e.g Facebook.
The idea behind this is that people will look and see a significant number of people have followed a brand, which infers that there is significant value in following an account, so they do the same. Users trust other users.
And sometimes customers aren't actively aware that they're doing this. It's more of a behavioral quirk and so social proof can be seen as a psychological technique – close to normative social influence. People tend to be social by nature and being part of a group is persuasive.
The success of social proof methods relies on the notion that people will copy others if they think they're doing something worthwhile. It's based on people 'following the crowd'. There's an innate desire to feel like we're doing the right thing, or the popular thing. Word-of-mouth recommendations are trusted by 84% of users, they're more trustworthy than advertisers and marketers.
If your social brand isn't using elements of social proof then this can arouse suspicion with customers – they might come to the conclusion that your brand's services/products aren't quality. By using social proof, you're positioning yourself as a social brand that has something attractive to customers and showing you know how to connect with them.
•  Use statistics to communicate how many customers engage with your brand, are happy with content or buy a product etc, which can help to move people along in a customer journey – they can get to the next step in a journey when they receive social proof.
•  Include social media praise from trusted thought leaders or people engaged with your social brand – collect tweets, Facebook posts, Instagram comments etc and use them for social proof.
•  Social proof can also be a set of testimonials or reviews – using qualitative information to give customers detail about why they should take action, 66% of users trust online reviews. You can also use trusted icons and thought leaders to deliver reviews. Remember to ask your users for feedback.
•  Include a Q&A section on your site with questions asked by customers. This will prove that lots of people have used your product. Case Studies for longer customer insight are really effective too – look at BuzzSumo's customer page with good usage of testimonials and case studies.
•  Ratings – whether that's stars or numbers – are a great way to quickly communicate social proof to users. If your social brand creates great content, encourage your users to give you a review on your Facebook page.
•  VIP or private groups are a good way of encouraging users to join groups attached to your social brand because they sound exclusive and look more attractive than groups that are free or 'easy' to join.
•  You can use media mentions on your site or social channels to show the news sources your social brand has been mentioned in to provide authority.
Strategically use social proof to humanize your social brand. It's how you use your social proof that will drive conversions, but using word-of-mouth, customer-focused testimonials, reviews, and praise are a good start.
Building Rapport and Social Conversations
Connecting with customers and building strong relationships is important. It helps brands sell, generate loyalty and awareness. It also helps when things go wrong – just take a look at the recent 'KFC scandal' in the UK!
KFC miraculously ran out of chicken when it had some logistical issues and had to close hundreds of restaurants. But KFC gave an honest, authentic apology that you can see here which was roundly praised on social media and applauded by customers. The ad was human, empathetic and personality-driven – put simply, it was building rapport under pressing circumstances. If your customers stick with you through the highs and lows, you're doing something right.
And building rapport should be a central part of any social brand's conversion strategy:
• Be human! Use social channels to show off your brand's personality – be witty, cheeky, understanding and emotive. Reflecting the human complexity and emotion of the customers you're connecting with helps them to see you as more than a soulless brand. Engage with users and reach out on social channels, learn more about them and use personalization in your marketing campaigns – email marketing is the perfect playground for personalization.
•  Use Social Listening. Listen to what your users or target audience are saying online. Pinpoint peak times of the day for active conversation, identify hashtags that are relevant, find influencers and start to engage with users and join conversations and create content that's appealing.
•  Respond in a timely and relevant fashion. Don't leave your users or customers waiting for days for a reply, as they'll feel like they're not worth your time. Show them that you care about their concerns or thoughts. Most customers expect a response in less than 4 hours and with customer service increasingly being conducted on social media, there are fewer excuses not to respond quickly. Twitter found that airlines that responded to tweets in less than 6 minutes were more likely to pay $20 more for a service.
•  Create positive experiences. Give your customers or users a reason to have a positive experience with you. Don't rely on just securing the basic expectations they'll have. Go above and beyond every now and then. Offer discounts, offers, exclusive content etc to provide value. This can lead to more exposure if they post about it on their social channels.
•  Reach out. You don't have to wait for your follower base to interact with you – reach out and engage with your top followers or random accounts to start conversations. Make someone feel special by highlighting them and you can create reward systems too for top accounts etc. Leverage User-Generated Content like photos and stories to generate trust and amplify your brand to a user's own follower base – 92% of customers trust user-generated content over other forms of advertising.
•  Take advantage of the scalability of social media. Yes, it's important to send out messages that appeal to your social audiences, but you can also use your social channels to build individual relationships. This can help to build deeper, richer rapport with a smaller group of users, but the loyalty payback can be huge. You can direct message, mention, share – giving you less amplified results, but potentially stronger. If you're effective at lead nurturing, this can lead to 50% more sales.
•  Creating Communities. Wherever your communities live online, by building rapport and having social conversations, you can push them closer towards them. Twitter chats, Facebook Live, Reddit AMAs – work on having conversations and dialogue with users and then offering them a way to join you for more insight on another channel i.e closed Facebook group.
Loyal customers and users are key to your social brand's success. If you can maintain good user satisfaction rates, provide a customer-centric experience and connect with followers meaningfully then this can lead to positive conversion rates.
Give your users a compelling reason to take action. By focusing on their needs, you can build a more humanized marketing strategy that's built on emotionally intelligent content.
You'll be rewarded with conversion rates that align with your brand's goals and a structure that encourages your audiences to give feedback, be interactive and help to spread your messages.