For years, I have been singing the praise of Evernote. And with great reason. The program has quietly moved beyond its standard "to-do list" functionality to be able to effectively manage everything from organizing my blog post to writing my latest books. I have had a lot of people ask me how I handle 4 businesses and have around 20 people reporting to me while still remaining creative.
In order to do all that I needed a brain repository. That said, I have put together a peek inside how I use Evernote and how it helps me organize my life.
With all of the advanced capabilities, it's easy to get overwhelmed when using it. However, taking the plunge with this powerful productivity tool could make all the difference with you meeting your professional and personal goals.  Which is why I'm encouraging everyone to look into incorporating this into your daily life.
Let's Talk Basics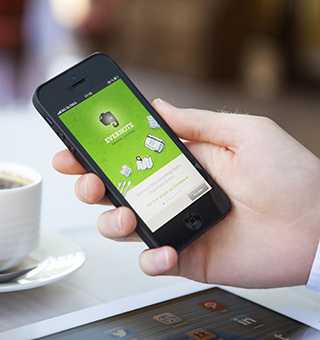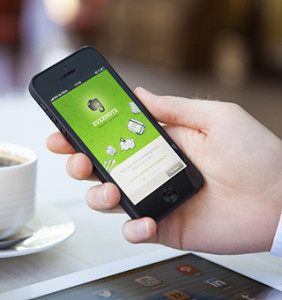 So exactly what is Evernote, anyway? The best explanation I can share came from a friend that I recently introduced to the product. After taking a look around, she gleefully said that she saw it as kind of "a universal file cabinet".
And she's right. With Evernote, you can organize everything in one simple location. Web pages, contacts, even recipes. The program helpfully sorts everything into Notebooks, which in turn identifies incoming details which I've organized into 3 main notebooks
1) Inbox – this is the bucket everything goes in for me to process it with the right tag and move it to the cabinet.
2) Cabinet – all notes live here forever and are searchable when I need them by content within the notes (attachments are searchable in the pro version)
3) Trash- not everything needs to be remembered forever!
All incoming information is placed into the inbox until it's placed in the cabinet identifiable by tags that I select for future returns. The Trash, of course, is where all discarded information goes.
The sorted information is stored digitally in the cloud. And because of the multiple platform Evernotes supports-you can literally access your information from your tablet or laptop. Making it easy to access your information from wherever you want. Evernote even has a cool Chrome extension that allows you to access it basically anywhere you have the internet.
Tagging-Your Evernote Lifeline
One of the best features of Evernote is the tagging feature-which gives users an easy way of sift through your notes and information on the future. True, tagging s may initially seem a like bit of a chore.  However, you don't need to tag every one. Just the really important ones that will allow you to archive your information for an easier search later on. And if you happen to use to wrong tag, no sweat. Evernote has a forgiving organization system that allows you to recall your last search and even cross reference details.
 Tips of the Trade
I find that the more you use Evernote, the more indispensable the service becomes. And over the years, I've really been impressed with how much I use the app in my daily life. Although there are virtual books written about all of its capabilities-here are a few tips that I give to anyone looking to get started.
1) Learn to use the Web Clipper: This helpful tool allows you to save web pages and store them in Evernote for future reference. Trust me, this is so valuable when you are researching.
2) Take advantage of the Evernote's scanning options: Want to live a paperless life? You can definitely reduce your clutter by scanning your documents, notes and even business cards directly into Evernote by using the Scannable app by Evernote. It has a smart capture to grab just the document perfectly and even business cards which pulls in all the information so you don't have retype it.
3) Stay on top of things with Evernote's Notification Center: Using IOS on your iPad or iPhone? Then you should use their Notification Center which allows you to enter notes or information even if you have a locked screen. Pretty neat, right?
4) Tap into Evernote's community online for support: You've probably noticed that Evernote has a pretty rabid following among their over 100 million-plus Which is why I am advising anyone looking to learn more about using the app to visit their blog to learn how others are utilizing it
Key Takeaway
More than just a tool to organize your daily to-do list, Evernote is a powerful app able to simplify your life. It provides users the chance to organize their notes, contacts, web pages and other bits of information into searchable notebooks that can be recalled with a designated tag. Information can also be entered either through scanning or saving through their Web Clipper.  Those looking to learn the service can utilize their extensive knowledge resource available online to learn how fellow fans are reinventing how they Evernote daily.
Was this helpful? What system do you use? Jot me a note below.