You Can't Steal Company Culture
Company culture may be the last thing you think about when putting together an advertising plan for your business. But consider this. In the age of social media, consumers are increasingly interacting with companies and demanding more of the relationship.
Simply put, customers want to know that they are supporting a business that shares their ideals. And nothing reflects that more than a thriving company culture. Not only does it help to humanize the brand, but it also provides clients with a sense of unity with the business.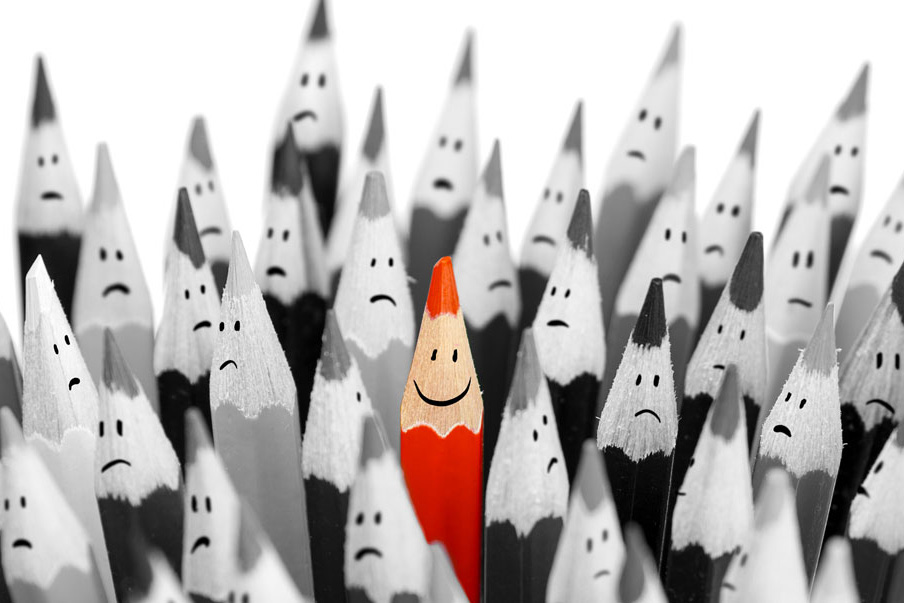 So why are so many companies failing to capitalize on this value asset in their content marketing? Is it that maybe they're afraid of having a competitor steal their culture or copy what works for your brand?
Trust me when I say that that's nonsense.
In business, it's impossible to steal culture. In fact, the smartest businesses are ones that go the extra mile to share it. So if you are looking for an affordable way to promote your products-look no further than your own workplace to do it.
What Makes a Strong Company Culture?
The Harvard Business Review recently identified six characteristics that make up a strong company culture:
Vision: A phrase or an ideal that provides a company with purpose
Values: A set of guidelines that define the behaviors of the business.
Practices: How the company puts the values and vision in motion
People: This refers to having the right individuals that make up your business. This includes both employees and leadership.
Narrative: A unique story that is attributed to your business.
Place: More than just a building-the place reflects the setting in which your employees work. Think Pixar's legendary atrium or Google's playful business venue and you have the idea.
[Tweet "Harvard Business Review recently identified 6 characteristics that make up strong culture via @bryankramer"]
When all of these features are present, it provides the right environment for the company to flourish.
Happy Employees + Better Productivity = Perfect Content Marketing Opportunity
According to a recent study, companies with highly engaged employees experience a 19%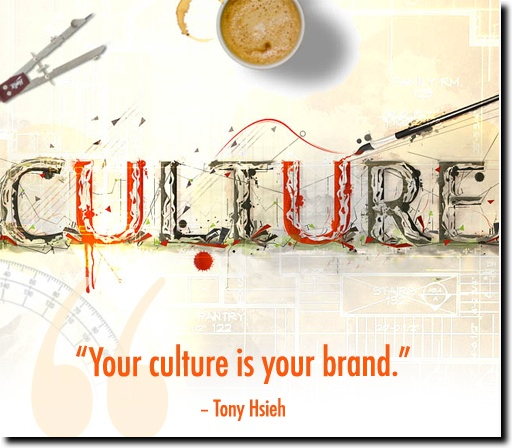 improvement in operating income over the previous year. Meanwhile, businesses with dissatisfied employees experience a 32.7% drop in their operating income over the same time period. So clearly having happy workers can have a dramatic effect on your bottom line. In fact, unhappy personnel cost American business an average of $300 billion dollars a year.
So how do you foster this type of business atmosphere? Enterprises looking to improve their company culture can do so by being very clear about your vision and values. Be sure to recruit people who are a natural fit to your mission.
Then be willing to share what makes your workplace strong everywhere.
[Tweet ""Your culture is your brand" –@tonyhsieh via @bryankramer"]
Marketing Your Company Culture
The best brands recognize that promoting a strong company culture is key to building stark-raving fans. Which is why they never miss a chance to share it via both social and traditional advertising vehicles. It's displayed prominently on their website and in their annual reports. And it's part of their everyday interactions with media.
As with any content market, it's important to be authentic with the message. So, for example, if your mission statement is centered on doing no harm (Google)-then the advertising and practices should reflect social responsibility.
Best Practices: Ahead LLC
As I stated earlier, it is impossible for a company to completely steal another business's culture. Why? Because the best crafted culture is not one size fits all. Every business is different and therefore must form its own culture organically.
This important lesson was recently shared by Daniel Adamany, CEO of Ahead LLC. Speaking at the Fusion 2015 event, he shared how he was faced with a stagnant company culture amid aggressive growth with his start-up.
At first, he tried to ignore the problem but stated things got worse. To survive, he had to accept that a healthy company culture is one that grows and changes as the company changes.
Eventually, Adamany admitted to attempting to appropriate different company cultures (specifically Netflix's nine behaviors and skills) to Ahead. But that failed as it wasn't a natural fit. So instead of piecing together a culture from other companies-he sought out help by asking every employee to identify what makes their workplace great. Their eventual responses led to him to create the Ahead CID (Collaborate Innovate Drive) awards. The peer-driven recognition program gave him an opportunity to give workers a chance to take ownership of driving their culture's continued development.
Key Takeaway
There are six factors that make up a healthy company culture. By recognizing culture as living a part of your business, leaders can identify key characteristics that they can share to build a wider sense of community with their customers. Culture is not one size fits all, however. So the best brands are ones that take time to nurture their own.
This blog was written as I report live from SHRM15 Annual Conference in Las Vegas representing SmarterWorkforce of IBM.
You can now pre-purchase Bryan's new book on.