Most companies and brands recognize the importance of making their customers their top priority. Some even make it a part of their trademark or tagline and openly claim to be customer-focused. However, making it a reality is another story. Because brands also want to push for their needs and wants most of the time, it doesn't match with what the customer is really looking for. As such, adhering to a customer-first agenda will take more than just lip service. In this episode, learn the importance of making customers' and other brand stakeholders' experience at every touchpoint a positive one so that you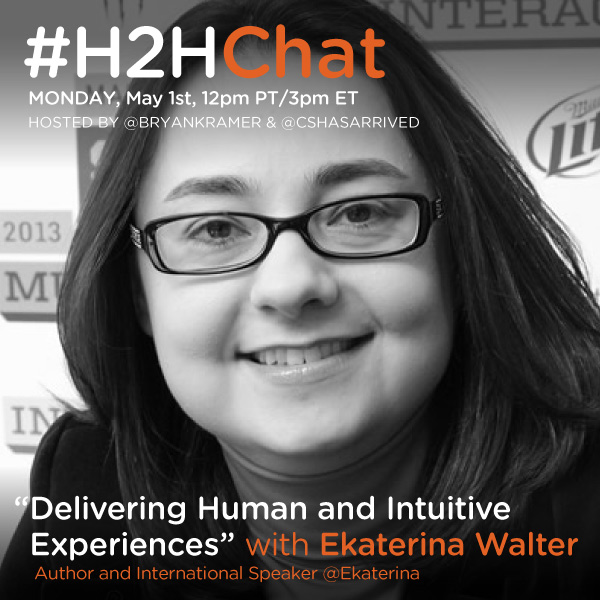 know how to genuinely build relationships and communities of advocates that will make your brand an integral part of their lives.
Ekaterina Walter is a woman of genuine care. She co-founded Branderati which was later acquired by Sprinklr. She is currently Sprinklr's Global Evangelist and she works with Fortune 500 clients such as Intel, Microsoft, and IHG in their strategic digital transformation. She is a well-recognized thought leader in the world of business, marketing, and innovation. She is Marketer of Year 2013 for SoMe Awards and is number 3 on Forbes' World Top 40 Social Marketing Talent of 2014.
In this Episode
How to stay customer-focused as a brand or business entity
How advocacy and making advocates out of customers builds the brand from the outside in
How to deal with problems in building, growing, and maintaining a loyal base of customer communities
How to integrate technology and people as resources in creating authentic, nurturing relationships with customers
How to put together teams or departments for the whole company's digital transformation and customer management
Quotes From this Episode
[Tweet ""There is no advocacy without relationships." – Ekaterina Walter"]
[Tweet ""You gotta really really care about your community. Period. End of story." – Ekaterina Walter"]
[Tweet ""Technology absolutely helps. But you have to set it up right." – Ekaterina Walter"]
Resources
 Ekaterina Walter
Twitter: @Ekaterina
Facebook: https://www.facebook.com/WalterEkaterina
LinkedIn: https://www.linkedin.com/in/ekaterinawalter/
Website: http://www.ekaterinawalter.com/