Search engine optimization or SEO is the goal of every individual, company, or organization aiming to stay on top. However, staying on top of the page is a real challenge when true SEO knowledge is scarce and when the rules seem to change every so often. One day, you just might find yourself at the bottom of the page for no reason and you wonder what you can do exactly to prevent it from ever happening again. Apparently, the real essence of SEO as a tool lies in its individuality as applied to the unique needs of the organization. There is not one secret formula to SEO success. It's definitely not an overnight thing because it is a dynamic process that you need to respond to and adapt with over time.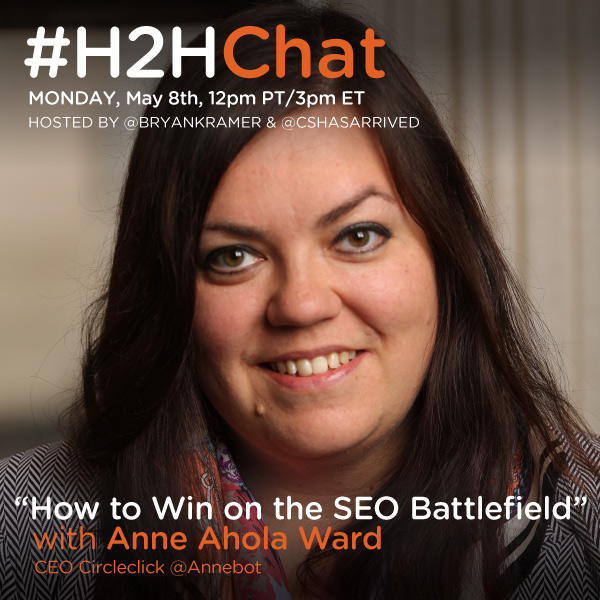 Anne Ward is first and foremost a growth scientist who helps companies get easily found and eventually earn revenues from it. She is the CEO of CircleClick Media in the Bay area that is a highly successful marketing lab and digital agency.
She had 10 years of experience as a web developer before she transitioned to the SEO field for her love and passion for analytics. It was in 2014 when she was awarded Entrepreneur's "27 Top Masters of Marketing and PR that everyone can learn from" and in 2017, she was named as one of the "Top 50 Inspirational Entrepreneurs to Watch in 2017." Also March of this year 2017, she completed a book for O'Reilly: "The SEO Battlefield: Winning Strategies for Search Marketing Programs".
In This Episode
How SEO is such a big, mysterious thing that companies strive to unravel
How to survive as a start-up in the SEO battlefield
SEO essentials often missed out but you should be doing
How and when to use or not to use keywords vs. Natural language and context
How true SEO has to be individualized in terms of approach in order to be effective
The latest in SEO trends including performance and user-friendly searches
How to secure your site using Secure Sockets Layer or SSL deployment
Where the future of SEO is heading
Quotes From This Episode
[Tweet ""Nobody can be on top forever" – Anne Ward"]
[Tweet ""You don't have to be the biggest. You just have to be specific and you have to be clever." – Anne Ward"]
[Tweet ""Being clever oftentimes just means being emphathetic." – Anne Ward"]
[Tweet ""If you're interrupting someone's day, make it worth it." – Anne Ward"]
Resources
 Anne A. Ward
Twitter: @annebot
LinkedIn: https://www.linkedin.com/in/annebot/
CircleClick Media
The SEO Battlefield: Winning Strategies for Search Marketing Programs