A typical ad agency or any other organization or brand usually has its own campaigns in mind. However, this often comes into friction with what clients or customers are looking for. As a result, a company's marketing efforts becomes a complete waste of time for customers as they find it irrelevant to their daily lives. Instead of being offered convenience, customers get bombarded with things that they do not even need. Looking at what's happening from the inside of an agency or organizatio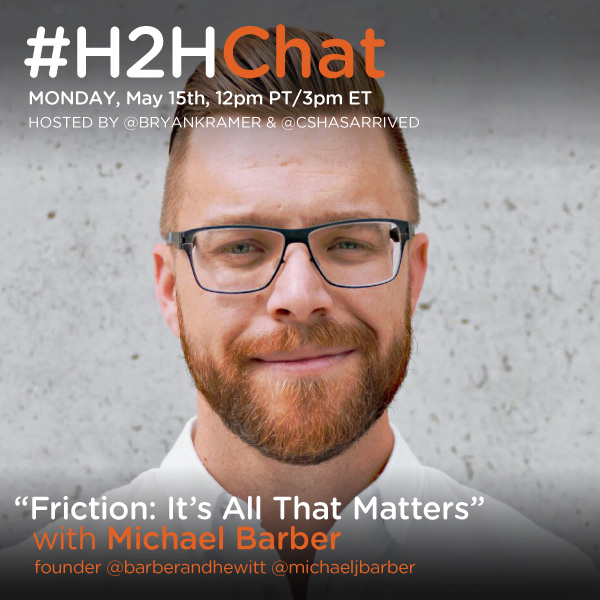 n is required to identify where the friction is coming from so that it can be dealt with accordingly and prevented from leaking into their business relationships with clients or customers.
Michael Barber gathered his years of experience working with the best and founded barber&hewitt, an agency that helps brands formulate creative ideas to engage customers and execute them across partners and channels. Success is mostly what his work has brought as seen in his highly effective and cost-efficient campaigns with 10 million in media impressions just in the first month of new product launches. As such, it has garnered many industry awards and featured in Forbes, The Wall Street Journal, and The New York Time.
In This Episode
Why the friction metaphor matters in the world of business and marketing
How respect for their time is most valuable for customers
What most ad agencies are doing that make things difficult for customers
The 3 crucial internal trends ad agencies have to watch out for
How to bring back the creativity-business balance with agency expansion
The importance of letting employees know their impact on the organization as a form of recognition
How to launch a campaign from scratch that can be both creative and revenue-generating
Quotes From this Episode
[Tweet ""You often have to confront the problem depending upon age group in different ways." – Michael Barber"]
[Tweet ""If you've got the ability to do it, you should be bringing those teams together and help build those relationships." – Michael Barber"]
[Tweet ""For an agency owner, they should bring in resources that can do the things they don't like to do."- Michael Barber"]
Resources
Michael Barber
LinkedIn: https://www.linkedin.com/in/michaeljamesbarber/
Facebook: https://www.facebook.com/michaeljbarber
Email: michael@barberandhewitt.com
barber&hewitt
http://www.barberandhewitt.com/
Asana