Getting out of your Comfort Zone
Andy Molinsky is a Professor at Brandeis University's International Business School that holds an arsenal of degrees and manages to help people step outside their comfort zones to success.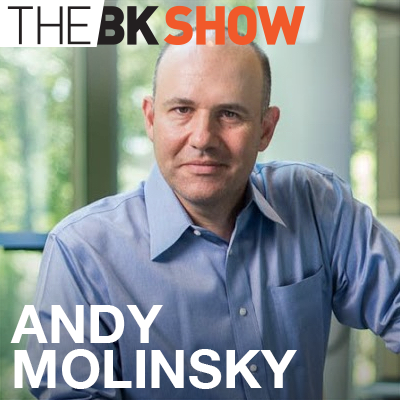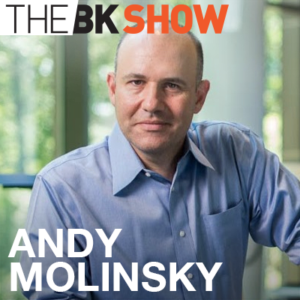 Andy is the author of 2 books on getting outside of your comfort zone. His first book Global Dexterity and his latest book Reach which was published in January 2017. Andy's work helps people develop the insights and courage necessary to act outside their personal and cultural comfort zones when doing important, but challenging, tasks in work and life.
His research and writing have been featured in Harvard Business Review, Inc. Magazine, Psychology Today, the Financial Times, the New York Times, the Wall Street Journal, the Boston Globe, NPR and Voice of America. Andy was awarded as a Top Voice for LinkedIn for his work in education. His first book, Global Dexterity (Harvard Business Review Press, 2013), received the Axiom Award (Silver Medal) for Best Business Book in International Business & Globalization and has been used widely in organizations around the world, including Boeing, AIG, the US Air Force Academy, and the Clinton Foundation, among others. His new book Reach was published with Penguin Random House in January 2017. He teaches, consults, and lectures widely to university and corporate audiences.
Listen as we discuss on how he got people outside their personal and cultural comfort zones.
In This Episode
The psychological challenges in stretching out of your comfort zone
Tools that are at your disposal for situations outside your comfort zone
How catastrophizing can affect your mindset
Quotes From This Episode
"Give yourself psychological permission to do something that runs against the grain of your habit or personality." – @AndyMolinsky
[Tweet ""Getting out of your comfort zone takes Conviction, Customization & Clarity." – @AndyMolinsky"]
"…Comfort Zones get a bad rap… I think we all have comfort zones and in certain times and certain situations is perfectly acceptable and smart even to stay in your comfort zone." – @AndyMolinsky
[Tweet ""You're confidence and capabilities are muscles that you need to train." – @AndyMolinsky"]
H2H Lightning Round
What is holding you back from even greater success? Well I think for me, even though I write books about it and even though I do research about it. The fear of the unknown, the fear of doing something outside my comfort zone.
Who do you look to the most for advice? I've never had a "mentor", I've always relied upon sort of a network or a web of people. Sometimes it's family, sometimes it's friends, sometimes it's sort of key colleagues for very specific things.
What is your best personal productivity suggestion? Knowing in a momentary basis when you're at your best and when you're not at your best.
What business book would you recommend right now? Difficult Conversations by Douglas Stone, Bruce Patton, Sheila Heen and Pivot by Jenny Blake
What is one thing that has you excited in working right now? My online course. I find it the most creative and stimulating thing that I've done in a long time.
If you have to start over tomorrow knowing what you know now without any money, what's the first thing you would do to build your career back up? I think it all comes down to creating content that matters. Whether it's videos, whether it's a blog, whether it's a course. Creating content that matters and then reaching people who care about it and that's where I would start.
Resources