It's easy to think that you have to lure any and all sorts of clients to your company. However, this can result to marketing Magnet marketing is about relationship marketing because it is only in this way that you will get to attract the clients that you actually need to grow as a company. campaigns that lack focus and failing to penetrate the kind of market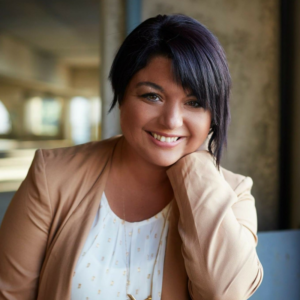 you are really looking for. Moreover, it's not just new clients that you can target but your current audience and advocates as well. Social media is an effective medium that you can use in generating leads from a major source which is specifically from word-of-mouth referrals. Before all that however, it is important to define what you are really good at as a company and what you want to be known for so that you can also identify the kind of people you want to attract or help.
Jessika Phillips is a social media strategist who believes that one has to build relationships first before anything else. In 2016, Jessika was one among the Top 12 Global Rising Stars on Social Media to watch out for. Her mission is to make companies realize that relationships should be at the forefront of their business as she espouses that relationships are more powerful than marketing. Armed with a laptop and a clear vision, she founded the NOW Marketing Group six years ago that today, has become a Forbes-recognized agency partner and certified inbound partner of Hubspot. Jessika also founded two membership sites, The Relationship Marketing System and Magnet Marketers aimed at helping businesses achieve growth.
In This Episode
How magnet marketing attracts the "right" clients instead of "every" clientHow to use social media for that word-of-mouth referral advantage
Breaking down the "care" in customer care to a C.A.R.E strategy for your current audience or tribe
How defining what you're good at as a business entity and communicating the same is crucial
How to use the relationship marketing system process to jumpstart lead generation
How to maximize the 10-4-1 formula to social media content marketing
How relationship is central to attracting the right clients and how to earn a relationship ROI
Quotes From This Episode
[Tweet ""You want people to want into your group without having to try to sell them." – Jessika Phillips"]
[Tweet ""Knowing who your audience is, that is the key component here." – Jessika Phillips"]
[Tweet ""Relationships will always be more powerful than marketing." – Jessika Phillips"]
Resources
 Jessika Phillips
Facebook: https://www.facebook.com/SocialMediaJessika
Twitter: @jessikaphillips
LinkedIn: https://www.linkedin.com/in/jessikaphillips/
Website: http://jessikaphillips.com/
Now Marketing Group
https://nowmarketinggroup.com/team/jessika-phillips/
Magnet Marketers
https://www.facebook.com/MagnetMarketers/
The Relationship Marketing System