Can your business realistically rely on organic reach alone? Probably not, although organic advertising still has an important role to play in conjunction with paid, the stats make for sober reading.
A recent experiment shows that only 4% of your brand's Facebook followers could be seeing your organic posts.
That's not a good return – especially considering social media's ascent and social marketing was built on promises that shaped it as free, limitless and far-reaching.
In reality, most marketing channels are becoming pay-to-play. They'll take you so far, but if you really want to make waves, you'll need to pay for them. Social ROI is particularly evident of this, with 40% of CMOs stating that social media results are underperforming compared the rest of their marketing strategy.
New followers and shares have their merit, but if social ads aren't translating into added revenue then it can mean very little.
Social has always relied on the idea that if you create great content then customers will connect with your brand – but this is flawed. Users need to engage with your content and marketing strategy and to do this, your brand has to pay more. Organic reach will keep going down.
It's as simple as that.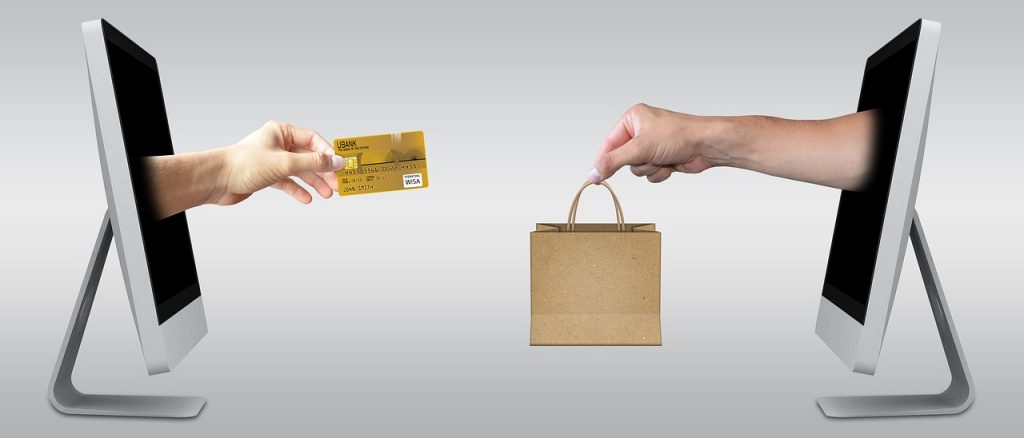 Pay-to-play is here to stay
A few years ago, demand generation seemed to be about encouraging as many leads as possible into your sales funnel. If they've expressed an interest then cram them in the funnel.
But, brands would just end up with loads of unqualified leads and time becomes wasted on people that aren't interested and it's tough to differentiate and prioritize warm leads.
Fast-forward to today and there's new tech, paid marketing automation tools that allow brands to track leads closely, create several funnels and mold data-driven buying personas. Your brand can then identify the devices i.e webinars, infographics, podcasts; you can use to boost conversions.
Tracking paid social ROI and leads aren't just about throwing money at them, you have to be synced to analytic platforms and automation tools to target demographics and get granular. And to do this, you have to pay.
Paid to Influence
One strand of marketing that exemplifies the domination of paid advertising is influencer marketing. It captures the difficulty that customers have in distinguishing between traditional advertising, organic earned media and blended forms of the two.
A survey by Digiday found that 66% of their sample of marketers had influencer strategies in place.
Instagram is the most popular influencer marketing tool, where influencers effectively sell their reach to agencies and brands. Expertcity found that influencer's recommendations had 22x more influence than traditional customers.
Customers are looking for likeminded individuals who endorse the products they're looking at – they're more distrustful of traditional marketing.
When you're paying for your advertising, multichannel integration is essential now. Social media pretty much has to be integrated with your other marketing tools. So, if you're employing an influencer on who'll take-over your social media channels, you'll need to be able to target users with their relevant content.
The issue is that customers might grow tired of obvious paid advertising with influencers. People are looking for authenticity in a digital age that sometimes seems superficial and disingenuous.
Striking the balance between honest, likable and trustworthy influencers and savvy products that make sense for them to advertise with is key. Paid advertising needs to be done in an intelligent way, driven by insights.
An appetite for Organic
Organic ads almost exist in a limbo state-space – if they're not boosted with cash then the chances of them being seen by customers aren't huge. But even if you're cautious about paying for ads, a healthy amount of organic ads can still have an effect. It might not be a boost in conversions or sales, but having a presence and posting regularly still has its purpose in your marketing strategy.
Customers will still visit your social channels when they want to learn about your company or get a feel for the type of products you sell. You may not have used paid advertising on the photo of your office dog, but populating your social channels with posts and content can still show that you're a lively, consistent company that has a personality.
Harnessing organic advertising in the right way can be successful for your brand if you tweak the results and objectives you're looking to generate. Don't have the same expectations for organic ads as you do for pay.
Striking a Balance
Most marketing and advertising are monetized and you need to spend to see results. This is the case with social media and influencer marketing in particular. Multi-channel integration means that even if you're seeing results with some organic ads, somewhere along the line, you'll need to spend to really make the most of the effort you're making with your marketing strategy.
That's not to say that organic ads have had their day, they still have a purpose if you manage your expectations. Yes, organic reach is decreasing and you need to pay to get in front of targeted customers, but having social channels that are populated with organic ads can still be a good brand building exercise for your business and boosts authenticity.
If you're creating great content then it deserves to be seen – the quality of your content doesn't guarantee success. Make the most of paid social and multi-channel integration to make sure your content's seen and helps your business grow.