Crafting the Perfect Professional Recipe
Dennis Yu is a giant in the world of analytics and advertising.
As CTO of BlitzMetrics, a program centered around mentorship, he helps students grow their expertise to manage social campaigns for major enterprise clients like the Golden State Warriors, Nike, and Rosetta Stone.
He's also an internationally recognized lecturer in Facebook Marketing and has spoken in 17 countries, spanning 5 continents, including keynotes at L2E,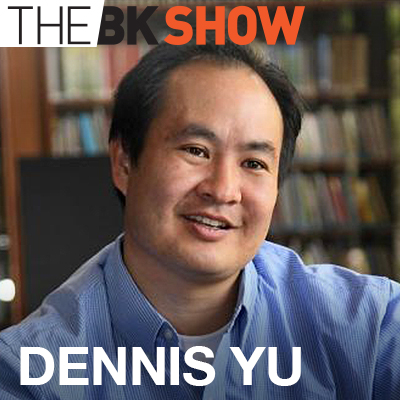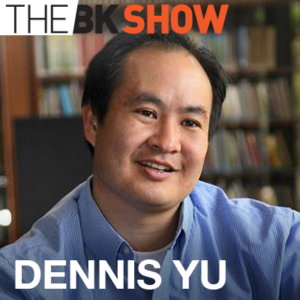 Gultaggen, and Marketo Summit.
As a writer, Dennis has been featured in The Wall Street Journal, New York Times, LA Times, National Public Radio, TechCrunch, Fox News, CBS Evening News and is co-author of Facebook Nation – a textbook taught in over 700 colleges and universities. He's a regular contributor for Adweek's SocialTimes column and has published in Social Media Examiner, Social Media Club, Tweak Your Biz, B2C, Social Fresh, and Heyo.
He held leadership positions at Yahoo! and American Airlines and studied Finance and Economics at Southern Methodist University as well as London School of Economics. He ran collegiate cross-country at SMU and has competed in over 20 marathons including a 70 mile ultramarathon.
Listen in as we discuss the power of mentorship to transform a discipline and why your knowledge, but not your time, should be shared free of charge.
In This Episode
How finding the standard rules that exist underneath marketing leads to a recipe for success
Why professionally paying it forward means investing in mentorship
The difference between free knowledge-sharing and wasting valuable time
Why crafting a repeatable successful process means lots of experimentation
Quotes From This Episode
"I always saw things in the world of math." —@dennisyu
"The idea of supply and demand is that there is some kind of market maker. There is something that allows the system to transact." —@dennisyu
"How do we all work together to create the Uber of marketing?" —@dennisyu
"The market mechanism that allows for transactions to occur in the marketplace has to start with analytics and standards." —@dennisyu
[Tweet ""Knowledge should be free. Time should be very expensive." —@dennisyu"]
"If you've got something interesting to share, you have an obligation to share it with other people. When you create that kind of value, then you get to get a piece of the dollar." —@dennisyu
[Tweet ""When you say 'knowledge', what I hear is 'mistakes'." —@dennisyu"]
"The more money you can spend, the more opportunities you have to run experiments." —@dennisyu
[Tweet ""Analytics and optimization is the same thing." —@dennisyu"]
"Marketing has to by systematic and just because you're systematic it doesn't remove the creativity that's there."
H2H Lightning Round
What's holding you back from even greater success?: We need more people to bring people, process, and platform together.
Who do you look to the most for advice?: I look to engineers that have put systems in to place.
Best personal productivity suggestion?: I handle email only twice a day and one of those times is not first thing in the morning.
What is one thing that has you excited to be working on right now?: Building a group of business leaders.
Resources