Reading persuasive arguments about the merits of transforming your business can be convincing, but using hyperbolic language like "transform" can overinflate the need for the subtle changes that often lead to progress. We're encouraged by bombastic advice to create shifts that are focused on a wide spectrum; this can be daunting, and sometimes we end up not making any shifts at all.
It's difficult for individuals in their personal and professional lives to create truly transformative change overnight. For realistic, grounded change, making incremental, one-degree shifts can be more powerful over the long-term. Iterating is essential if we want to grow, climb and make substantial differences. Find individual processes that you can tweak so that, cumulatively, they'll create change.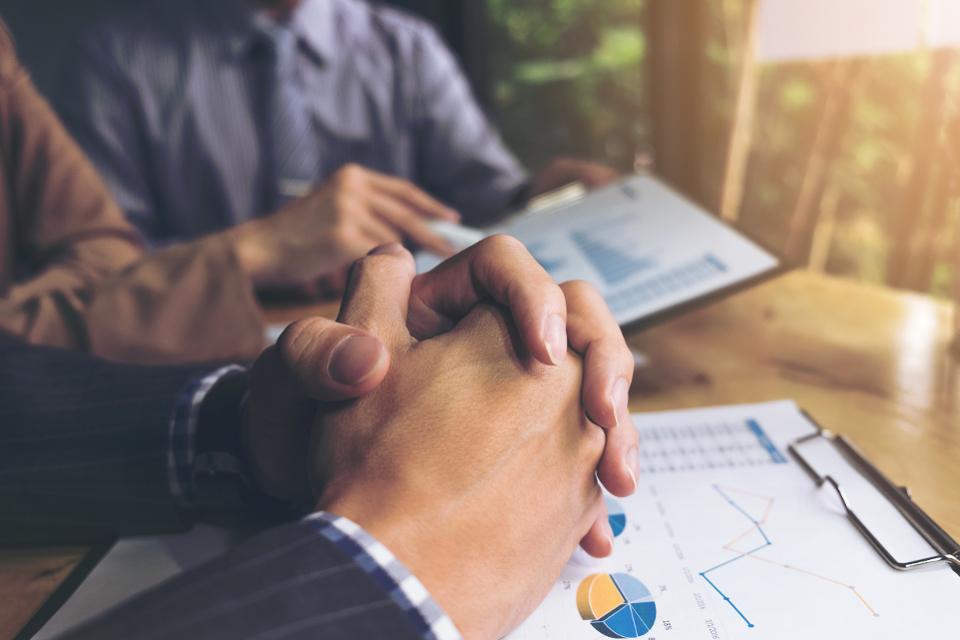 The One-Degree Mistake
Let's use an aerospace anecdote to illustrate how one-degree shifts can make an active difference to a specific course. Precision is obviously key and, if your flight course is divergent by one degree, you can miss your destination by 92 feet. That means that for every 60 miles that you travel, you'll miss your target by one mile.
Likewise, being off-course can create significant consequences for your business. You won't end up where you want to be — you may be close, but your objective will not be met. And that's where you can fall short with regards to anything from metrics like profit margins to conversion rates.
Organizations That Made Changes
Taking this sentiment into a working environment, how have organizations used small shifts to create real, tangible changes that have led to better and more profitable brands?
RyanAir
Continuing with the aviation theme, RyanAir, Europe's biggest carrier and the Irish budget airline, has had an interesting business trajectory. Priding itself on cheap flights, it seemed to deliver on price but fundamentally failed to deliver a positive flying experience for consumers, and its customer service was famed for its ineffectual attitude. In 2013, it had its very own "I Hate Ryanair" website, and it consistently came out on top of consumer surveys for the least popular short-haul airline.
RyanAir CEO Michael O'Leary was renowned for his controversial comments, such as, "We don't want to hear your sob stories. What part of 'no refund' don't you understand?" Likeability wasn't integral to his leadership style. Declining customer retention and disdain for hidden charges were taking a toll on the company image.
Its marketing and customer service models seemed unsustainable, but by implementing its 'Always Getting Better' program in 2014, concentrating on customer-focused experience, RyanAir began to shake off its uncaring image. Offensive marketing was shelved. Small changes like free second carry-on bags, allocated seating and discounts for families were introduced. Advertising and digital presence became more customer-friendly and took the focus away from being low-budget.
Over the course of three years, RyanAir's stock market valuation has jumped from €7 billion to more than €17 billion. Its passenger volume exploded to 106 million people per year, and it's now perhaps the most successful short-haul carrier worldwide with fantastic equity value creation.
RyanAir's changes took place alongside other strategic decisions, but it was right to change the attitude towards their customers and create incremental actions that put customers at the forefront of their strategy.
The NHS
The National Health Service is one of Britain's proudest achievements and one of the world's largest employers. Because it's a public service, it's government- and tax-funded, so every penny is essential. The NHS is always looking for beneficial cost-cutting measures that can help to ensure that funds go towards patient care.
Research found that one in 10 appointments with medical professionals was being missed every year.
The NHS came up with a zero-cost way to help reduce the amounts of appointments being missed with a simple idea. They changed the wording in text messages and digital reminders to patients so that they were aware of how much missing their appointment would cost the NHS.
A randomized controlled test found that, opposed to a standardized message, the inclusion of the cost to the NHS, helped to cut 400,000 missed appointments a year with only 20% of patients' mobile numbers and could potentially save the NHS £64 million, which would go towards patient care instead.
A change in the wording and focus of text message reminders was proven to have an impact on a number of appointments missed and would, therefore, save the NHS and taxpayers money in the future. This has also been rolled out onto other advertising, such as posters in hospital waiting rooms and doctor's surgeries.
The NHS is continuing to achieve big savings because of something as small as the wording in a text message.
Final Thoughts
Innovation happens incrementally, and there are lots of low-cost, cultural changes that can be made in an organization that can have a big impact. This can be something as small as changing the layout of your office or increasing your CTAs in an email sequence. Experiment, track your results, learn from your results and continue to make gradual actionable changes.