With all the other challenges you have to face, how do you, as a start-up company, survive and compete with the big giants? Guerrilla marketing offers organizations at the early stage of their business development, basic but highly targeted strategies that won't take much of their financial resources.
Instead of spending a lot on promotional campaigns and advertising to strike head-on with huge conglomerates, a human approach where your customer is the center is a very viable strategy.
Instead of focusing on the products, guerrilla tactics require you to start from the ground where your prospects or customers are – listening to their needs, what they hold as valuable and providing corresponding solutions that truly answer their needs.
When the human connection is continually nurtured, it is the customers themselves who will come looking for you – and that's the guerrilla way.
Stephen Monaco is your real deal forward-thinking marketing strategist and consultant who has been serving small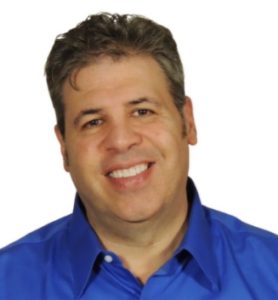 to mid-sized companies as a fractional CMO. Stephen is backed up by over 25 years of executive-level experience and internationally, he is recognized as a digital marketing pioneer as he was one of the first to engage consumers directly via online communities. He has competently started a company using his creative marketing prowess and guerrilla marketing tactics which were the ultimate driving force behind the world's best-selling PC dial communication software of all time, the global brand Procomm. Procomm's success was evident in its ability to capture 70% of the market share. Stephen clearly defined company strategies and successfully led his company, Datastorm Technologies, Inc. from a raw start up through 40 consecutive quarters of profitable growth at $50 million in annual revenue through its acquisition for $71 million by a publicly-traded company, which was then purchased by Symantec.
Stephen is ranked in the "Global Top 100 Chief Marketing Officers to Follow on Twitter" and "Top 10 Strategy Consultants to Follow on Twitter."
In This Episode
The real essence of guerrilla marketing as a sort of an unorthodox strategy by which the playing field can be leveled
How guerrilla marketing works as a strategy in an art-of-war perspective and positioning
How listening to your customers especially on what they consider to be of value is a key guerrilla marketing tactic
How advertising campaigns should be a reflection of the overall customer pulse instead of an isolated product feature
How Stephen applied guerrilla marketing to successfully topple down huge enemies like Microsoft
The future of guerrilla marketing in social media platforms that are in line with your niche
How to use guerrilla marketing for live video streaming applications and real-time marketing
Quotes From This Episode 
[Tweet ""If you don't have a lot of money and you're a start-up or early stage company, guerrilla tactics work and strategies work extremely well…" – Stephen Monaco"]
[Tweet ""If you can understand what people value…you're more than halfway there." – Stephen Monaco"]
[Tweet ""Talk to the people in the terms that they are speaking. Speak their language." – Stephen Monaco"]
[Tweet ""The consumers don't want to hear everything a brand has to say. They, the consumers want to be heard." – Stephen Monaco"]
[Tweet ""It's just like in battle, if you can break your enemy's will to fight, that helps you a lot." – Stephen Monaco"]
[Tweet ""It's an investment. You need to be on social." – Stephen Monaco"]
[Tweet ""You've got to have a [social] presence. Not necessarily on every platform…but the ones that make sense for your niche." – Stephen Monaco"]
[Tweet ""Relevance is important." – Stephen Monaco"]
[Tweet ""It is really easy to tarnish your brand and it's really a hard thing to overcome." – Stephen Monaco"]
Resources
Stephen Monaco
Twitter: @StephenMonaco
LinkedIn: https://www.linkedin.com/in/stephenmonaco/
Facebook: https://www.facebook.com/stephen.monaco.10
Website: https://stephenmonaco.com/
Book: