I'm sure you've heard about the merit of creating a strong personal brand – hey, I know I've written about it before and it's something I strongly believe in.
There are loads of reasons why you're at an advantage if you have a personal brand; it can help you when you're looking for a new job, grow your social channels, become an expert or more authoritative in your niche and there's a whole host of other motives too.
A robust, likable personal brand can make you stand out from others in a crowded marketplace. You can create value you for others through your brand, for example, it gives you a platform to blog, vlog or podcast in front of an audience.
So, how can a personal brand plan help you to climb higher?
Understanding you
What is it about your personality that makes you different? We've all got specific traits and characteristics that people know us for or are attracted to (and lots that turn people off!). Understanding the best parts of your personality is one of the best places to start with your personal brand.
Which traits are the most marketable? You might be hilarious – you're always throwing out zingers and making your co-workers laugh with a savvy one-liner. You can make humor the cornerstone of your personal brand and work on humorous takes on your niche's most pressing topics. Comedy is very persuasive and a great way to get noticed.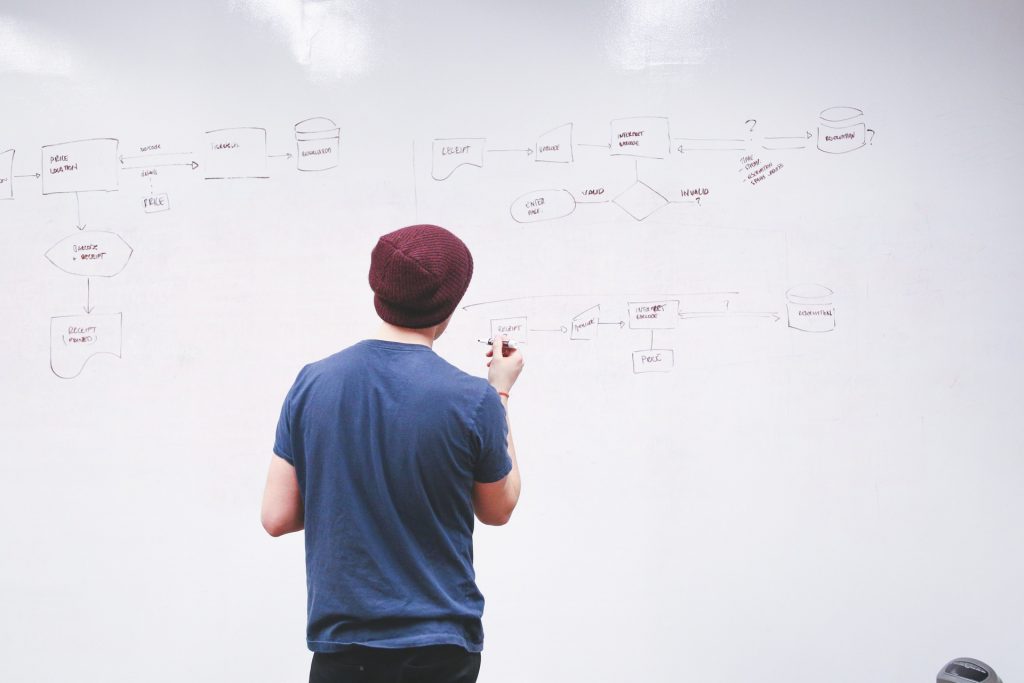 You could be someone that prides themselves on their curiosity and you have a fantastic investigative streak which would make you a go-to person for long-form, research-driven marketing. Same with being someone who has a head for stats and the ability to turn data into easy-to-understand infographics.
What is it about you that can drive your brand?
Identifying your goals and dreams
Like with most projects you're about to embark on, setting out your objectives is super important. What do you need a personal brand for and what do you want it to achieve?
By having pre-determined metrics and ways to measure the success of your personal brand journey, you can easily see what does and doesn't work and make changes along the way.
Having goals that you're relentlessly driving towards can give your project renewed focus and keep you on track. Try to shape your personal brand in a way that complements your objectives and makes sense to the overall direction you're going in.
Mapping out what's possible now and later
Being realistic with your personal brand is key. You're not going to be able to command massive audiences for e.g your podcast immediately, so realistically mapping out what's achievable in the present moment and what you can work towards in the future is important.
Astutely planning your projects and personal brand journey in your current position will help you to move forward, climb higher and ultimately end up in a better place. So, realistic planning for the moment can help your future.
You can practically plan incremental changes that will help you to make progress in the moment, whilst keeping one eye on your future objectives too.
Shoot for the stars, but stay grounded.
Creating a visual map
Use a tool like Coggle to create a visual mind-map, so you can clearly articulate your thoughts, plans and have a place to put them all in. Having a map you can reference back to while building your personal brand means that you can stay accountable and measure your progress against your objectives and ideas.
Extensively mapping out your personal brand will help you to sustain clarity and allow you to objectively look at your plans and pivot if necessary.
Visual aids are a great way to quickly see and assess where you are in your plan and it allows you to confidently communicate your ideas in an appealing way. You can also easily show other trusted colleagues your plans and they can clearly see in a visual aid what you can improve and they can offer suggestions.
Identify the celebratory moments before you start
When can you crack open a beer? Work out which milestones are worth celebrating on your personal brand journey. It's important to have incentives you can work towards and a clear view of what constitutes success or not.
Of course, life isn't simple and roadblocks can pop up along the way, so some of your milestones might change, need to be more realistic or can be adapted. New milestones might pop up and become apparent along the way and you can factor those in to your overall plan.
And that's fine, but it's important that you stop and take stock of your progress along the way, instead of going full-steam ahead and trying to storm towards your goals and dreams in record time. Compartmentalizing your personal brand journey and working towards each goal individually means that you won't get ahead of yourself and you can focus on each milestone and give it the recognition and focus it deserves.
Final Thoughts
Building a solid personal brand is a great way to pave forward with new projects and generate new opportunities for yourself. A personal brand helps you to communicate the best things about your character and expertise – allowing you to carve out space in your niche market and introduce your ideas to new audiences.
Do you want your own clients, co-workers, employees – even the world – to know that you're an expert? Why is it so hard to make this happen?! In just 1 hour a week, you can get the tools you need to get clear in your message, be a smarter marketer, and raise your value as a thought leader in your field at www.ownyourline.com