Keeping clients happy is a huge challenge, what with their changing needs and seemingly short attention span. As such, it is wise to start with an assessment as to how satisfied they are in the first place so you know whether they are happy or not with the way you do business. Referrals is a good indicator of client satisfaction as your customers will not refer you if they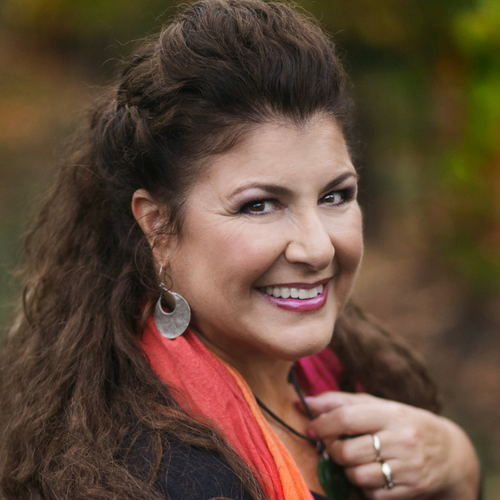 are not happy. If they return to do more business with you, then that is another indication. With the online world becoming bigger and more influential, clients now have easier access to your business. However, keeping them satisfied has to take a holistic treatment from you including maintaining a personalized relationship with them.
Lynn Abate-Johnson came from a family of entrepreneurs and grew up in the roller-skating rink business. Early on in life, she got exposed to running their own business and saw how her grandparents and parents created systems that made their operations more "human" and people-centric. As she got to operate her own company, People Forward, and helping clients with their own, she centered her business philosophy on love and freedom. She currently does holistic business development, specializing in social media marketing, and work with clients in a win-win setup.
In This Episode
How the people, especially your customers, should be at the center of your business
The importance of building a solid public reputation especially in social media
How to assess your clients' level of satisfaction or happiness with your business
How referrals and returning clients are good indicators of customer satisfaction
How to keep clients happy in the traditional way and via the online world
How the first contact with clients, accessibility, and maintaining a relatively personal-vulnerable relationship are crucial in helping them trust your business
How to find the right clients to keep at the start of a potential business relationship
 Quotes From This Episode
[Tweet ""If someone refers you, that's a pretty good indication, they're happy." – Lynn Abate-Johnson"]
[Tweet ""The easier we make it, the faster its gonna happen to start that relationship ball rolling." – Lynn Abate-Johnson"]
[Tweet ""Make sure that your links are all in your email signature, wherever people can get a hold of you." – Lynn Abate-Johnson"]
Resources
 Lynn Abate-Johnson
Twitter: @peoplefw
LinkedIn: https://www.linkedin.com/in/lynnjohnson/
Facebook: https://www.facebook.com/PeopleFW/
Website: http://peoplefw.com/