Get More With Less
Ian Anderson Gray has been building websites since the birth of the WWW and has a passion for translating the techno-babble of social media marketing into plain English.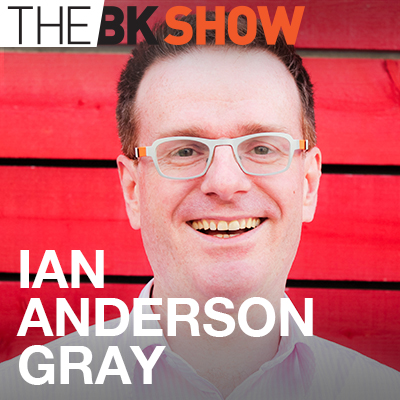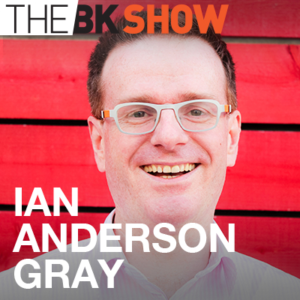 Founder of Seriously Social, a blog focused on social media tools, he's an international speaker, trainer, teacher, web developer, and consultant. Ian is also co-founder of Select Performers – a family run web agency that creates websites and marketing strategies that outperform the rest. As well as being a geek, husband, and dad to two kids, Ian is also a professional singer that trained at the Royal Norther College of Music in Manchester, UK.
Ian has spent the better part of a decade building a social marketing toolbox that has served him, and his clients, well. From this toolbox he has developed a different approach to content… he doesn't believe you should post all the time. With a blog that's updated once every one-to-two months, he is a firm believer in "less is more".
Listen in as we discuss how to become the best productive person you can be while creating high-quality, evergreen content.
In This Episode
Why creating content means also creating community
How investing time and research into your composition leads to viral, evergreen content
How live video can keep your voice in your long-form content
Quotes From This Episode
"Phone calls are the worst productivity interrupters out there." —@iagdotme
"Having somebody else check up on me is almost more powerful than being accountable to myself." —@iagdotme
[Tweet ""Sometimes you have to keep trying, see what happens, and learn from your mistakes." —@iagdotme"]
"We can get far too excited about the live viewers and forget about the replay viewers." —@iagdotme
[Tweet ""You put all the effort into producing the video but it lives on after the event." —@iagdotme"]
H2H Lightning Round
What's you holding back from even greater success? Fear of failure, self-esteem, and listening to that negative voice inside.
Who do you look to the most for advice? A couple of close friends in the entrepreneurial space and my wife.
What's your best personal productivity suggestion? I'm a tools geek so email is my preferred platform combined with SaneBox, LastPass, and Agorapulse.
What's your favorite app or resource that helps you in your daily activity? LastPass, definitely, and Google Docs.
What is one thing that has you excited to be working on right now? My passion is teaching and helping people so creating courses and videos that will help people cut through the noise and cut through the tech.
If you had to start over tomorrow knowing what you know now but you can't take the money with you, what's the first thing you would do to build your career back up? Stopping to create a plan before diving in would save so much time in the long run.
Resources