The 3 Essential Ingredients to Building A Successful Coaching Business
Scaling up and taking your coaching business to the next level is part of having a coaching mindset, right? If you're really practicing what you preach, then you should be committed to growing your business and following the advice you dish out – what better way to endorse your unique perspectives.
And you're going to want a piece of the coaching pie – it's an industry that will be worth $1.34 billion by 2022. In a newly emerging and crowded market place, you need to stand out.
Coaching and mentoring clients is a privilege and I love working with people to unlock more of their potential. But it's no walk in the park…in fact, you have to work hella hard to get into the park at all!
I'm always looking to achieve more with my clients and I think leading by example is a powerful tool. 
So, let's get down to business and look at a few steps to help you build your coaching empire and keep on empowering.

Create the Right Mindset
Getting your mindset on point helps you to deliver the best coaching possible. A clear and concise focus gives you the laser-like insight that you need to cut through the crap and coach like you've never coached before.
I onboarded 17 clients in the first 6 months of my practice and that was down to the mindset I adopted and what I looked for in clients.
First, you need to ask yourself a couple of questions:
Which types of problems are YOU qualified to help people with? 
Take a step back and look at your own skill set, your experiences and the knowledge you've accumulated (hopefully) over the years. Get to know your potential clients – know the pains, desires, and troubles of your market.
Coaching's like a puzzle, you've got to work out what type of clients you're in a great position to help. Once you identify your specific problem-solving prowess, you'll be more attentive, have a better strategy and be an all-round better coach.
Next up is thinking about who you'd like to influence. Being an authentic coach that builds meaningful relationships with clients means that you'll be on the right road to success. 
With this comes a chance to build a loyal following for your brand. Work backward and think about the type of clients you'd like to impress – what makes them tick and what traits do they share? With a clear picture of who you want onboard your coaching train, you'll have a more targeted mindset and tap into your clients' too.
It's tempting to try and be a general, one-size-fits-all coach, but finding a niche can be much more profitable. 
Here's a little fun example – during the California Gold Rush, Samuel Brannan made his fortune panning for gold, right? Wrong. The world and his wife were trying to strike rich and find gold, but the truth is that not everyone would succeed. Brennan decided to open the only store between the goldfields and San Francisco and started selling picks, pans, and shovels. He found a niche, got strategic and made a fortune!
Find your coaching shovel! 
Transform your Offer
Remember the mysterious stranger in Jack and the Beanstalk that convinces Jack to part with his cow for a handful of magic beans? Stick with me here. Well, for this analogy to be relevant – you're the guy with the magic beans and your clients are the ones holding the cows. 
You're mysterious because your clients won't know much about you at first, so it's your job to convince them that they can trust you and what you're offering them is truly valuable.
Now, I'm confident that the services you're offering aren't going to lead to giant-slaying and golden eggs, but you're going to lead clients towards growth and new opportunity, so your offer needs to be good.
If you've been worried about the number of clients taking up your services, it's time to transform your offer. Show yourself as an expert, deliver valuable content for your audience and use H2H approaches to hit customers with personalized human interaction in order to show your coaching offer is ideal for their scenario. 
Put together a coaching program that uses feedback and research you've collected from previous clients to tailor your content and provide value – whether that's through blog posts, videos, webinars, podcasts etc.
Progressively build your content offering and incentivize your clients to continue with a program by giving how-to steps, guides and share results that have worked for you and other people you've coached.
Basically, make your beans extra magic…
Harness the right Marketing Tactics
There're loads of marketing tools out there, all jostling for your attention. PICK ME! There's so many that you have to sit down and have a breather after dipping your toe in the water. 
I get it, it's confusing out there.
The truth is that you don't need to do a massive amount of marketing to be successful. Use what you know works and if it doesn't then tweak it or start something new. Rinse and repeat this until you find what works for attracting the types of clients you want.
Try out different platforms and see where your target market hangs out. A/B test with different PPC ad copy and formats with Facebook ads, Google Adwords, and LinkedIn ads. 
Putting together an automated sales system is a pretty good start. Incentivize people to sign up to your email list and you can set up an email autoresponder series they'll receive and continue to deliver valuable content. Email is still your BFF and can generate $38 for every $1 spent. There are loads of touchpoints you can insert into your sales funnel to turn someone from an "interested" lead into a client – webinars, video series, blog posts, etc.
Pick tools and go for techniques that allow people to see who you are, what you're all about and that let you build an authentic, human relationship with them. Offer to hop on a call with someone when you can if they're unsure or offer free consultations – this is where you can tap into emotion and connect with someone.
Make your marketing human and connect with clients in a personalized way when you can and you'll start seeing big results.
---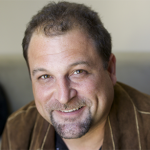 Click below and try a complimentary session. Through highly personalized, one-on-one coaching, I equip coaches and consultants to dramatically increase performance and business growth through the H2H methodology.
Schedule a complimentary coaching call here
Related