We recently had the pleasure of participating in Bryan Kramer's H2HChat with customer Dustin Luther, Director of Engagement from Dun and Bradstreet on the topic of Influencer Marketing. One of the most important takeaways from our conversation was to think about how influencers relate to your marketing strategy and goals. Here are some helpful ways to think about it.
Goal: Research
This might be the most underutilized way to partner with influencers that are experts in your market. Talk to them. Get valuable information about your buyers and the types of challenges they are facing by interviewing influencers who have deep market knowledge. Offer free product access to influencers and leverage their expertise to shape a better user experience. This valuable information can shape your go-to-market strategy, ensure product launch success and help differentiate you from competitors. See what expert Brian Solis had to say in a recent interview with Little Bird Co-Founder, Marshall Kirkpatrick.
Goal: Marketing Amplification
In comparison, one of the most obvious uses cases is influencer-driven marketing amplification. This is what happens when influencers talk about your brand on social networks or through their content. About one-third of Little Bird's digital traffic comes from influencers talking and writing about us. This is accomplished through regular engagement and what we call the 25% rule. Our marketing team spends about 25% of their time in any given week doing influencer engagement. We start by following and engaging with 5 new influencers and reconnecting with 5 influencers where we already have an established relationship. We start influencer conversations by asking about the projects that they are working on and understand if we can add value to the things they are looking to accomplish. This engagement strategy results in about 4-6 new pieces of content each quarter that drives traffic back to our website. Each piece of content has a shelf life of about 12 months. We've noted that leads from our referral traffic convert about 3 times more than those from other marketing generated traffic. In order to get the same digital traffic footprint, we'd have to spend about $50,000 each year on additional advertising.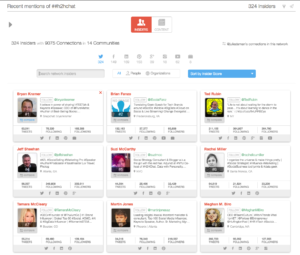 Goal: Target Market Connection
At Little Bird, we say there are two components to our platform. First is the information that lets you connect with the most relevant influencers. Second is the information that surrounds an influencer that can shape your marketing strategy. If you think of a Little Bird network as a marketing ecosystem you have influencers and practitioners that are all connected with each other. Using this information can help you gain new audience insights and drive better performance in your advertising. Specifically, you can create amazing follower and tailored audience campaigns for the Twitter advertising platform. Our Twitter campaigns are performing as well as those in Google Adwords but only costing us half as much.
Goal: Content Creation
On of the biggest challenges for marketers is knowing what content to create. Watching high-performing, shared content by influencers can often provide signals you can leverage. These ideas can spur the things that you talk about in social channels or provide inspiration to create your own content. We used this technique to create two blog posts that netted us 45,000 views and a 40% lift in organic traffic over a 60-day window.
Another useful tactic for content creation is to interview influencers, it's something that customer Dun & Bradstreet talked about during last week's H2HChat. Dustin created relationships by interviewing experts in the SMB space that were identified through Little Bird. He partnered with these influencers to create content for a month-long campaign related to Small Business Saturday for American Express. The campaign lifted digital traffic to the Dun & Bradstreet website over 400% during the course of the campaign.
Just like any type of marketing tactic, it all starts with a goal and strategy. This information will shape exactly what type of influencer will be the best fit for your plans. Then, you can set up metrics to understand how an influencer impacts your marketing objectives and choose where to make incremental investments to achieve your business objectives. Don't just pay someone and expect the leads to roll in. Take a more human approach and create a long term relationship with an influencer. You'll be glad that you did. Let us show you how Little Bird (free trial and special 25% off with this link) can quickly get you started on your way.
About Guest Blog Author: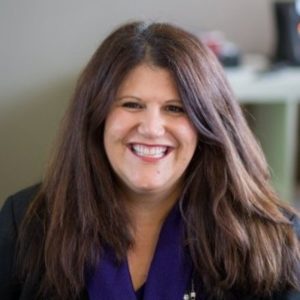 Julie Zisman – Head of Marketing, Little Bird
Julie is the Head of Marketing at Little Bird, an Influencer Marketing Platform that identifies the people, companies and organizations that shape market trends and buyer intent on Twitter. Julie joined Little Bird in November 2014 after serving more than a decade in marketing leadership roles at Showpad, Kontagent and Tealeaf.  @Juliezisman
Related