Remote But Not Forgotten
Michael Sacca is the co-host of Rocketship.fm and president of Crew, a website that connects people working on projects with hand-picked, screened creative professionals in the mobile and web industry.
After obtaining a degree in music business, Michael found himself bussing tables to get by while explaining the existence of his degree to music industry executives. Unfortunately for him and his expensive education, one after another of these music firms closed during the digital music revolution of the early 2000s.
Instead of sitting around while his career crumbled, Michael decided to take his fate (and paycheck) into his own hands. After teaching himself a bit of code, networking with his roommate, and making a few websites, he dove headfirst into building products and launching businesses. He then joined Crew to help establish partnerships and build portfolios for their team of professional freelancers.
He's become an expert on navigating the dynamic and geographically scattered world of remote teams and efficiently building businesses through client recruitment and team development.
Listen in as we discuss his startup origin story, approach to building an agency, and how to successfully manage and work with remote employees.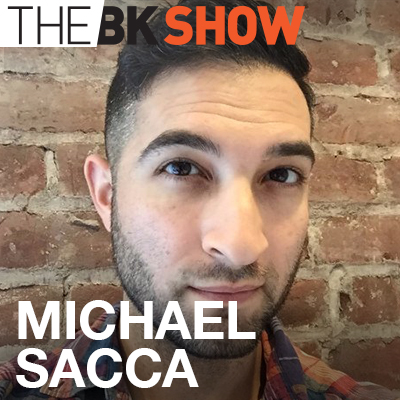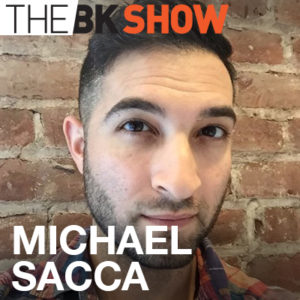 In This Episode
How being open and willing to accept another person's castaways can lead to building a successful business
Why getting started means doing research on yourself and the market
How the evolution and diversification of marketing leads to more opportunity for contractors to work with agencies
Why collaborating with remote workers means completely rethinking working and communication styles
Quotes From This Episode
[Tweet ""I was determined to not have to rely on someone else to make my paycheck, but to be able to do it myself." —@michaelsacca"]
"I got tired of the contract grind of always having to find the next month's work and was getting more and more enamored with the startup culture." —@michaelsacca
"At an agency you dream that you can design all day but you end up selling all day." —@michaelsacca
"Agencies get a lot of leads and they have to throw them out. What if they could just pass them to us?" —@michaelsacca
[Tweet ""I kept finding problems in the market and setting up replicate-able processes." —@michaelsacca"]
"We're seeing the value of the agency being more concentrated at the top of strategy and planning. Everything below it they are starting to farm our to contractors." —@michaelsacca
[Tweet ""There is a mind-shift away from butt-in-seat 9-5 is the only way to work." —@michaelsacca"]
"We need to learn how to work with people when we're not on the same time zone." —@michaelsacca
"Communication is the one bond that is never going anywhere. If you want to lead anyone, you have to be able to communicate." —@michaelsacca
"The better that we can get our ideas shared with other people, the more successful we will be as entrepreneurs, leaders, and parts of a greater team." —@michaelsacca
H2H Lightning Round
What is holding you back from even greater success? Myself. There is always something in us that we can improve.
Who do you look to the most for advice? My dad, a retired tex judge.
What is your best personal productivity suggestion? I use the block-and-tackle method.
What is one thing that has you excited to be working on right now? At Crew, the mission of solving some of the issues and being part of that freelance economy and giving people the opportunity to do what they love.
What is one business book that you would recommend right now? The Social History of the Machine Gun by John Ellis
If you had to start over tomorrow knowing what you know now but can't take the money with you, what is the first thing you would do to build your career back up? I would start contracting and not worry as much. You don't have to have everything planned to take that first step.
Resources