Passionate Video Vision
Brian G. Johnson is a serial entrepreneur, engaging speaker, product creator, #1 bestselling international author, mentor and he's crazy about video.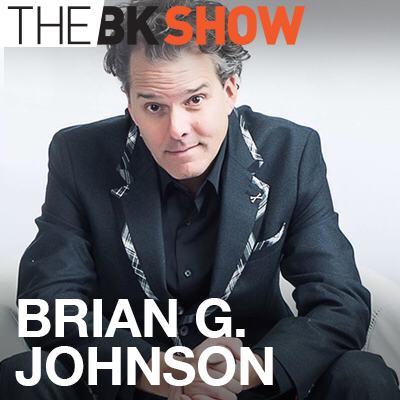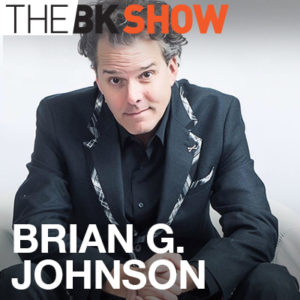 So crazy that he has done something nobody has done before. Less than 3% of YouTube channels ever gain more than 10,000 subscribers.
Yet, in a one year period, Brian gained 10,623 subscribers and drove over half a million video views. He was truly beginning from zero. Brian had no previous YouTube success to draw from and had to learn the myriad of camera settings, editing options and technical details that often become a roadblock.
He achieved this success through passion, vision, and consistency. By setting his sights and never wavering from his goal, Brian managed the near impossible with YouTube.
Listen in as we discuss his winning approach to building and sustaining a competitive career in YouTube from scratch.
In This Episode
How one YouTube video leads to multiple pieces of marketing content
The importance of consistency and playing the long game in building a successful YouTube channel
Why starting on the right foot means niching down and think about what your brand represents
How vision and passion lead to the mindset for success
Quotes From This Episode
"For me it's really about that close connection that video offers." —@BrianGJohnsonTV
"There is a lot of digital marketing that goes into a video." —@BrianGJohnsonTV
[Tweet ""It's so dangerous to play the comparison game." —@BrianGJohnsonTV"]
"The world will always make room for somebody that is sharing great content." —@BrianGJohnsonTV
"You need to know where you want to go as you create." —@BrianGJohnsonTV
[Tweet ""Nothing drives success more than passion." —@BrianGJohnsonTV"]
H2H Lightning Round
What's you holding back from even greater success? I often ponder how I am going to release the next thing and sometimes these decisions can get in the way of moving forward.
Who do you look to the most for advice? The people that are around me that are doing the things I want to do and I am very particular with the advice that I receive.
What's your best personal productivity suggestion? Look at when are you most productive in the day, when do you get stuff done, and carve out those hours for focused hard work.
What's your biggest marketing challenge? Balancing the quirky/crazy with delivering information that the people want.
If you had to start over tomorrow knowing what you know now but you can't take the money with you, what's the first thing you would do to build your career back up? Sit down and give myself 3-4 days to just think and ask myself, "How do I want to spend my time?"
Resources