SEASON 2, EPISODE 13
Dan's first job out of college was a marketing position. What he realized was creating the ultimate customer experience – being observant and treating the customer the same way you like to be treated, is the best marketing strategy of all.
DAN GINGISS
In This Episode
Life lessons learned from attending summer camp
Writing as a form of communication
Communicating in a way that all people can understand
Solving business problems through the customer lens
How to get everyone in an organization to care about the customer
Treating employees and customers as our most important asset
How small businesses can create the ultimate customer experience
There are no one size fits all solutions
Quotations From This Episode
"When we break it down into something simple, it makes it so that people can take action on it." –.@dgingiss
"We have to have a culture where we empower people to take care of the customer." –.@dgingiss
"Without customers, without employees, we don't have a business." –.@dgingiss
"Everyone is unique. All of your employees are unique. All of your customers are unique." –.@dgingiss
"As a manager, I always tried to make sure that every person on my team that I had a relationship with them one-on-one." –.@dgingiss
"The more we get to know our customers, the better we can serve them." –.@dgingiss
Biography
Dan Gingiss is an international keynote speaker and coach who believes that a remarkable customer experience is your best sales and marketing strategy. His 20-year professional career included leadership positions at McDonald's, Discover and Humana.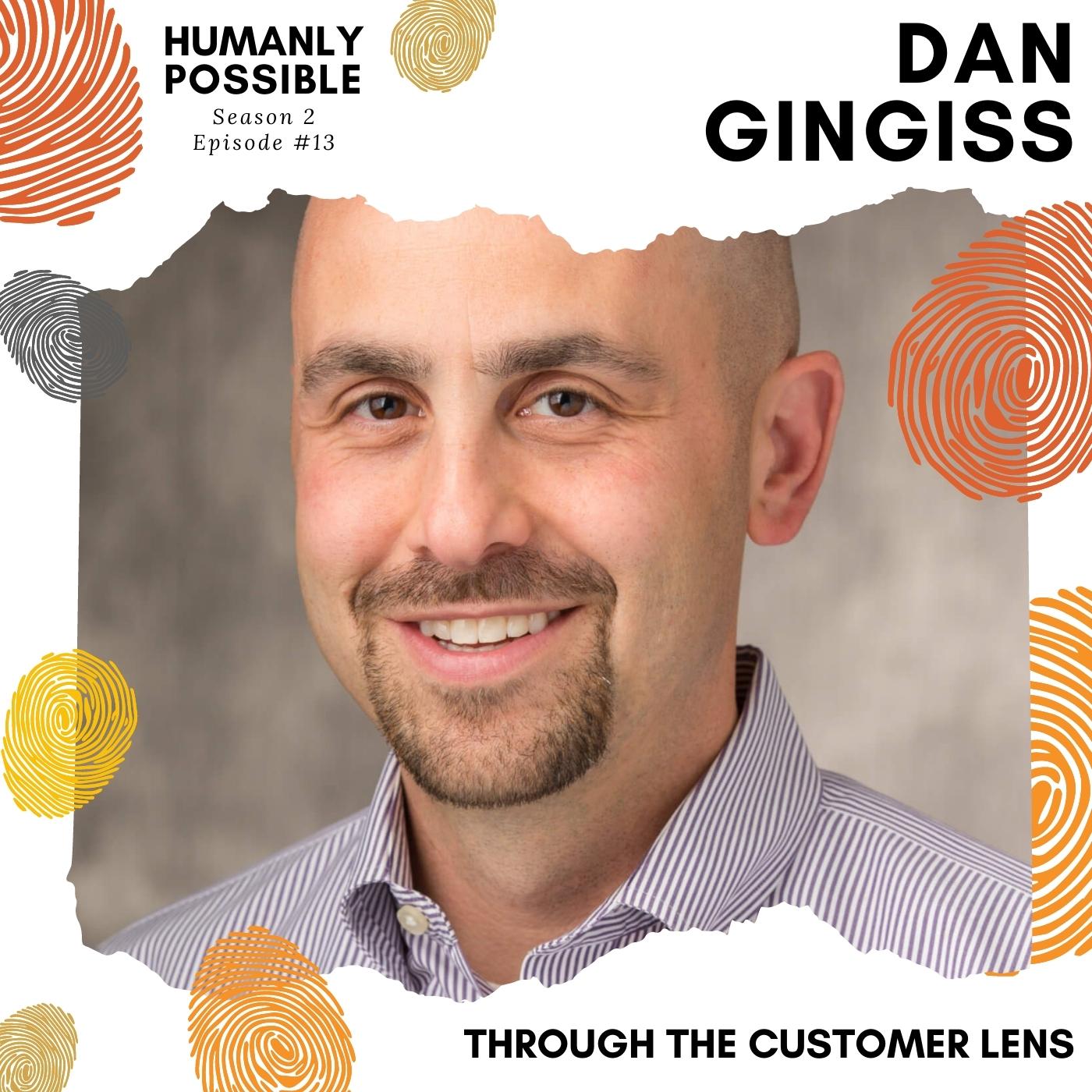 Resources
P.S. – If you enjoy the show, please rate it on iTunes and write a brief (one sentence) review. Reviews help more people like you to discover the show!
Check out other shows here at Humanly Possible
Transcript
Summary Keywords
customer, employee, marketing, communication, unique, experience
Speakers
Dan Gingiss, Bryan Kramer