Finding Self Through Service
Angus Nelson is the ultimate "people guy" who enjoys helping people strategize ways of getting from where they are to where they want to be.
An engaging consultant, facilitator, speaker, and executive coach, he's the former head of Member Success at Crowd Companies, an innovation community of Fortune 1000 companies, where he focused on the person-to-person economy and future of work.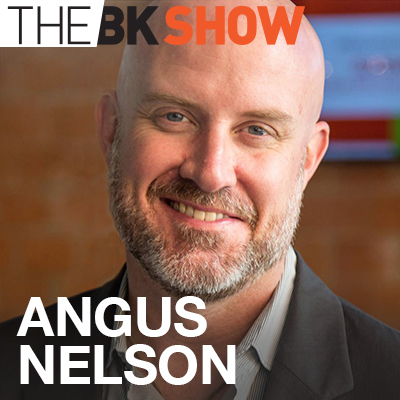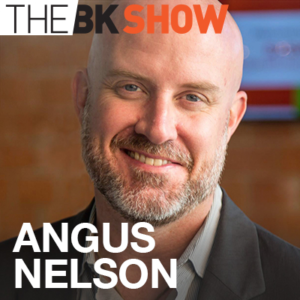 Angus has spoken at corporate headquarters for Walmart, Whole Foods, Coke, Adobe, Hallmark and Swisscom. His podcast, "Up In Your Business", was recognized as a Top 20 Business Podcast on Inc.com. He's been featured in Inc.com, Aol.com, Huffington Post, VentureBeat, and SocialFresh.com. His latest book, "Empowering Work", addresses the gigification of corporate roles, freelance economy, and necessity for emotional intelligence in the future of work.
Having rebuilt his life from the ashes of success, Angus has a powerful perspective on tapping into and amplifying the power of your being through selfless service to others.
Listen in as we discuss the power of generosity to transform lives, the rising influence of the human element, and how to make the most of your life through self-acceptance.
In This Episode
How giving yourself permission to be wrong leads to opening up all the possibilities of your life
Why creating a positive external environment means first focusing on your internal mindset
How putting a professional demand on your personal self leads to a crippling and unnecessary burden
Why living in the future is just as dangerous as living in the past
The secret to truly helping others and bettering yourself along the way
Quotes From This Episode
"I believe that when you show yourself vulnerable, you give others the permission to do the same." —@angusnelson
"I was going to pursue whatever it took to turn that ship around." —@angusnelson
"I started surrounding myself with people who were either where I wanted to be or thought how I wanted to think." —@angusnelson
"All of our minds, our hearts, our emotions are the fuel that tries to achieve equilibrium with our external experience. Whatever is going on inside can't help but manifest itself on the outside." —@angusnelson
"We are our own worst critics. We hold ourselves up to standards that no other friend or family member would ever hold us to." —@angusnelson
[Tweet ""My past does not validate nor establish my value." —@angusnelson"]
"Because I have nothing to gain and nothing to lose, I can just be myself." —@angusnelson
"You can never help anybody if your expectation is that they're going to help you." —@angusnelson
"The core of how we live is what's your 'why'." —@angusnelson
"How have we forgotten that people come first?" —@angusnelson
"The world is changing and becoming more and more connected and more human." —@angusnelson
[Tweet ""Collaboration is championship for all of us." —@angusnelson"]
Resources