TERI KARJALA
In This Episode
Listening to that inner voice from an early age
Overcoming the fear of public speaking to have a greater impact
Reframing the past to give it a different perspective
Giving clients the tools to create on demand
Quotations From This Episode
"Everything that we've gone through serves us in some sort of way." — .@talkingwithteri 
"In this time, we need more light workers to step forward and really be of service." —  .@talkingwithteri 
"Just go with the flow…" —  .@talkingwithteri 
"The best personal development you'll ever have is having your own business." —  .@talkingwithteri
Biography
Teri Karjala, is a Transformational Life Strategist, the founder of Creative Counseling Center and Talking With Teri, best-selling author of Be The Magic of You: Tools to Transform Your Life with a foreword written by Jack Canfield. She is Coach with Forbes and a Premier Success Coach with eWomen Network. Teri is also the creator of several motivational products to be a further contribution to her clients and the community.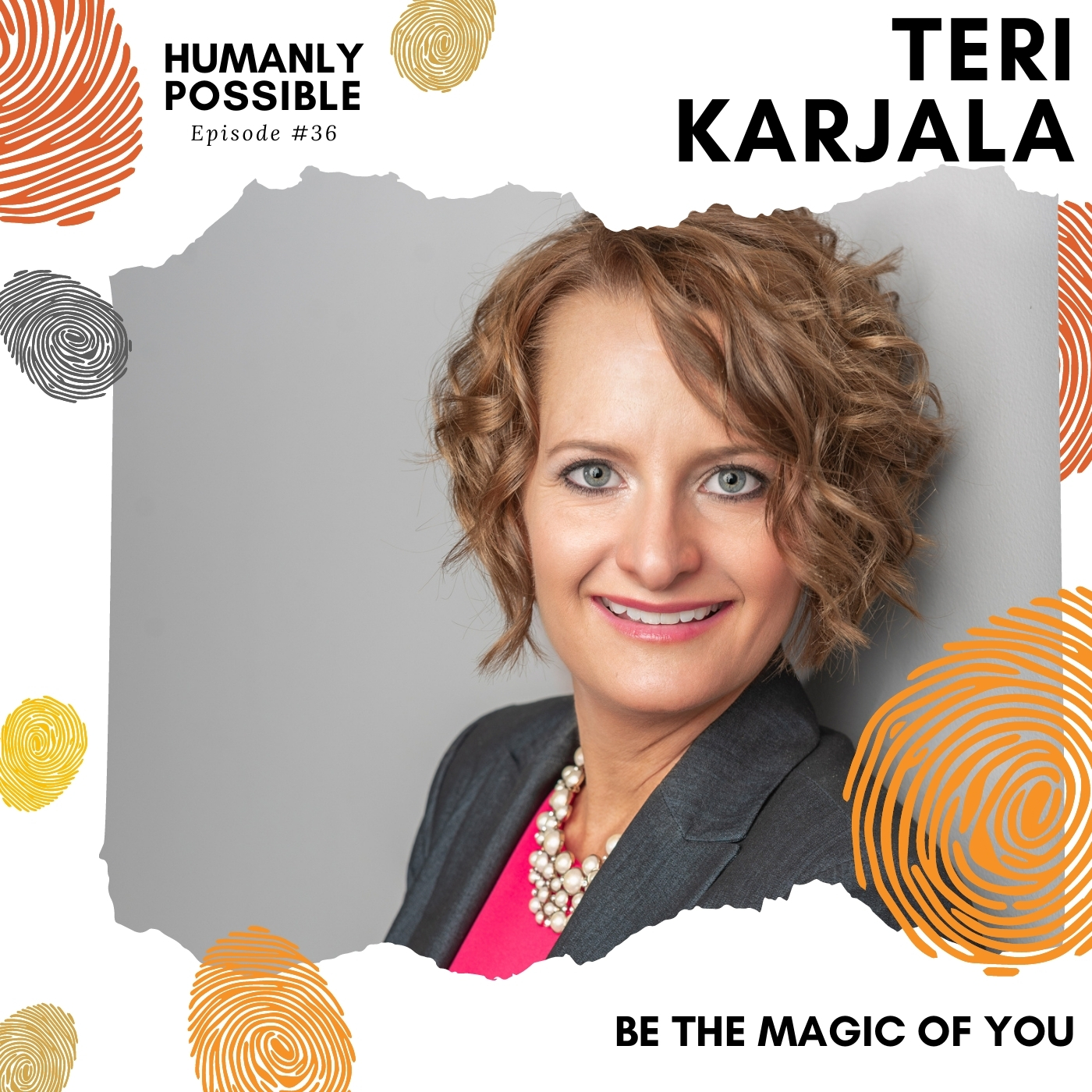 Teri is a thought leader in female empowerment and entrepreneurship. As a licensed counselor and transformational life strategist coach for more than two decades, she has counseled thousands of people living unfulfilled, mediocre lives, feeling weighed down, and overwhelmed.
Today, professionals and women entrepreneurs hire her to ignite the magic within. Because most are consumed by fear, held back by unconscious limiting beliefs, and lack the tools to get back on track.
She has combined her counseling background with energy psychology and applied the principles of the law of attraction to transform people's lives by clearing the unconscious blocks that hold us back. The result of combining these techniques is astonishing. Her clients say after working with her they feel magical!
Resources
Teri's Website Links
Teri's Social Media Links
P.S. – If you enjoy the show, please rate it on iTunes and write a brief (one sentence) review. Reviews help more people like you to discover the show!
Check out other shows here at Humanly Possible
Transcript
Summary Keywords
transformation, impact, service, empowerment, personal development, entrepreneurship
Speakers
Teri Karjala, Bryan Kramer