ZOË PALIARE
In This Episode
Pausing to figure out what you actually want
Moving through life with intention and purpose
Shifting the mentality of society to say we're all human and to see the humanity in others
Making this world a more equitable place
Visualization – getting out of your head and living the experience
Quotations From This Episode
"What do I want? What do I want my life to look like?" — .@zoepaliare 
"We are the greatest obstacle to anything we want." —  .@zoepaliare 
"If I feel that sparkle to my core, then I'll pursue it." —  .@zoepaliare 
"When we shut down these whole groups of society, we're robbing everyone of the potential that they all have to contribute to a better world." —  .@zoepaliare
Biography
Zoë Paliare is a trial lawyer turned coach, entrepreneur, learning and development professional and lifelong social justice advocate. She supports clients to unlock their greatness by breaking through limiting beliefs that hold them back. Zoë is passionate about bringing out the best in people and supporting people to thrive in business, leadership, and life. She believes we can all achieve our goals by learning effective goal setting and then taking inspired action daily.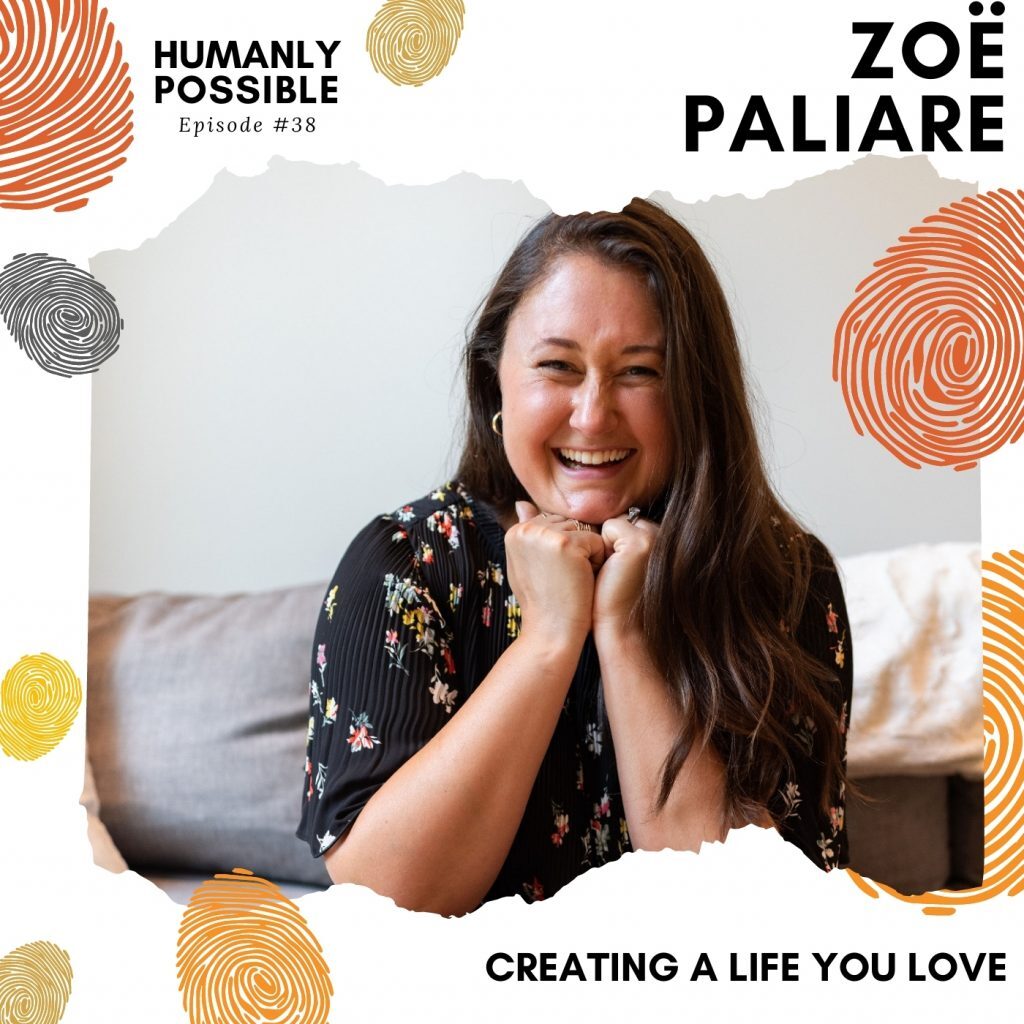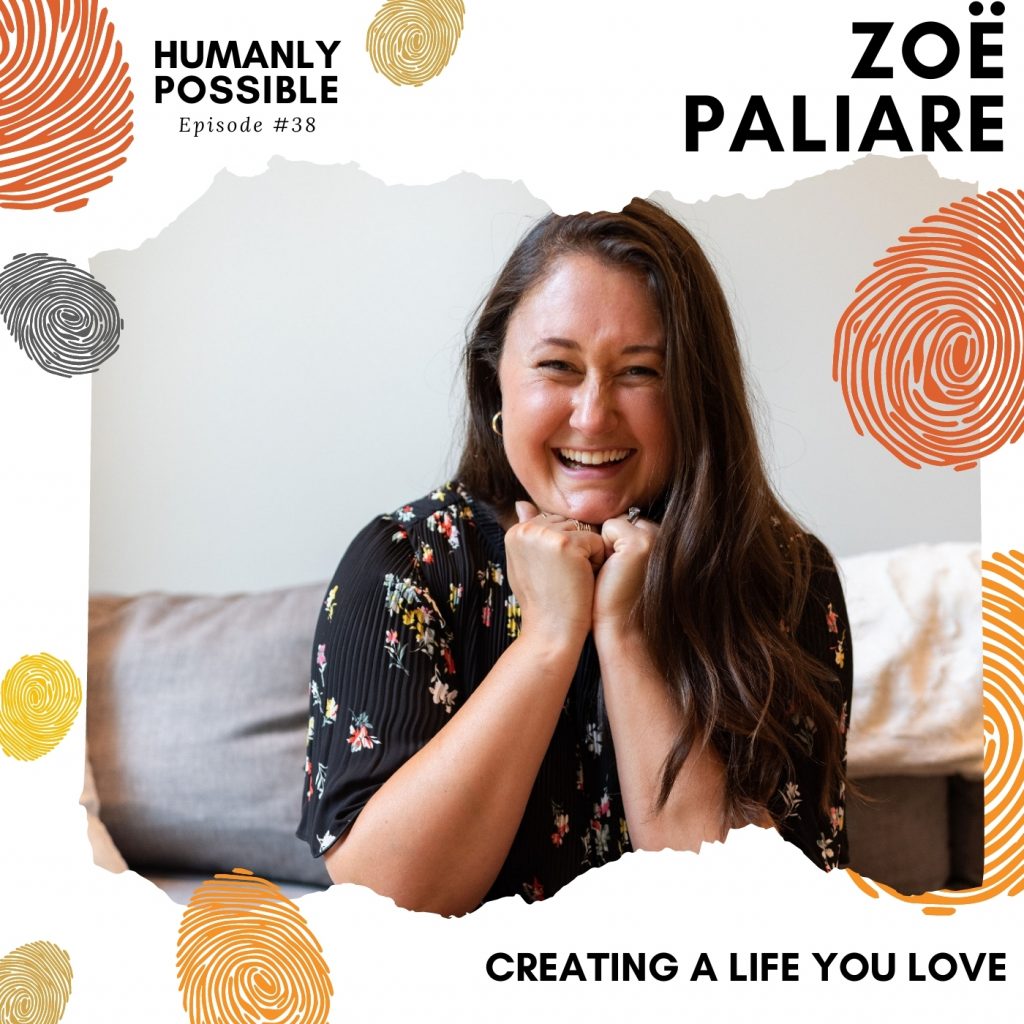 Zoë is a
CTI
trained co-active coach and leader and a holistic health coach certified by the
Institute for Integrative Nutrition
. She is also trained on conflict management coaching, and is an experienced speaker, facilitator and educator.
Zoë earned a B.A. in Political Science and Art History from McGill University, and serves as an advisor to Peacebuilders Canada. 
Resources
Zoë's Website Links
Zoë's Social Media Links
P.S. – If you enjoy the show, please rate it on iTunes and write a brief (one sentence) review. Reviews help more people like you to discover the show!
Check out other shows here at Humanly Possible
Transcript
Summary Keywords
intention, purpose, potential, leadership, visualization, humanity, equality
Speakers
Zoë Paliare, Bryan Kramer