JOEY DUMONT
In This Episode
Life-long battle with insecurity and anxiety
A father's betrayal
Sibling loss
Looking inward when there was nowhere else to turn
Forgiveness and recovery
Quotations From This Episode
"If you're trying to mask your insecurities with things, it doesn't work." — Joey Dumont
"Forgiveness is not for the other person, it's for you." — Joey Dumont  
"Fear motivated me to understand the questions I needed to ask." — Joey Dumont  
"If you love yourself, you can indeed love somebody else." — Joey Dumont  
"If you can start to laugh at yourself… then we as a culture can start to laugh with one another as opposed to at one another." — Joey Dumont
Biography
During his career as an advertising executive in San Francisco, Joey led business development teams for nearly two decades. He also served as an Executive Producer on The Naked Brand documentary, a film that chronicled the needed evolution of consumer brands and their advertising agencies due to the advent of social technology and a shifting cultural landscape.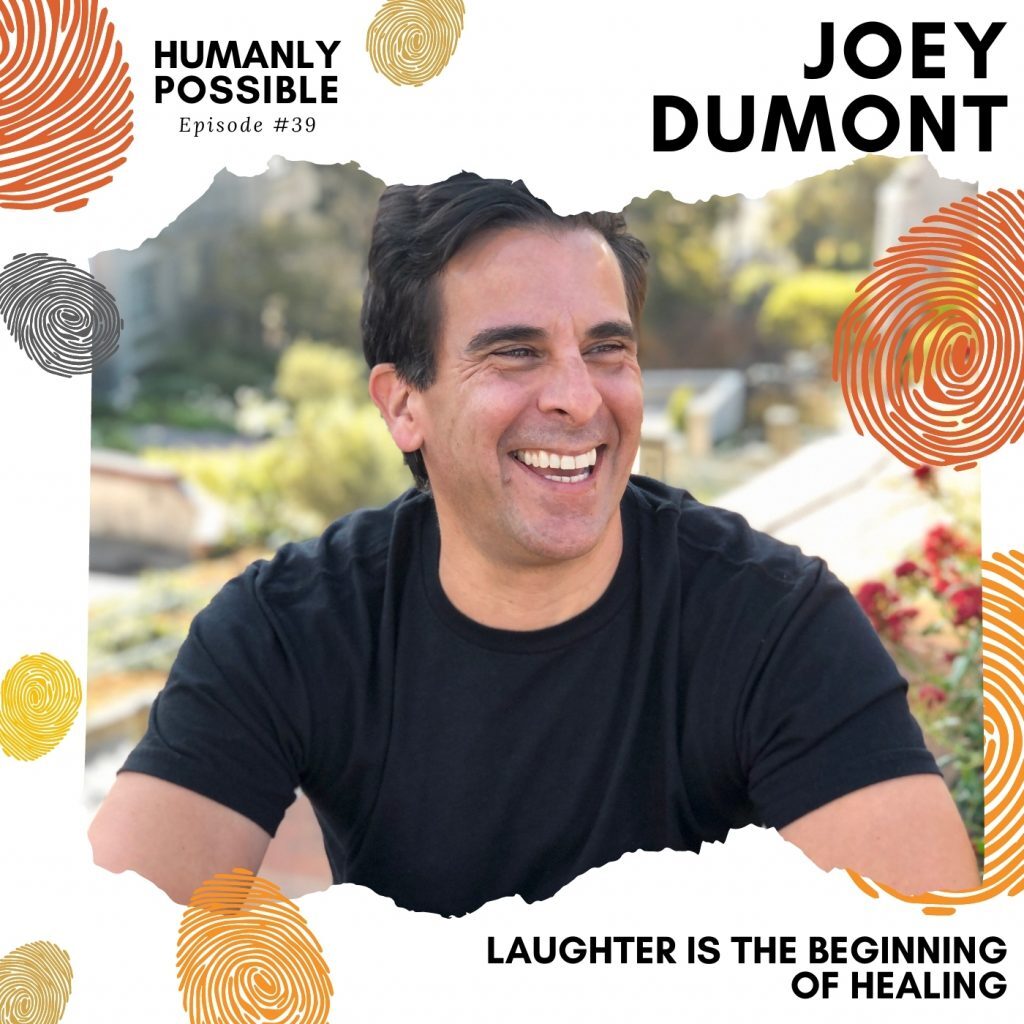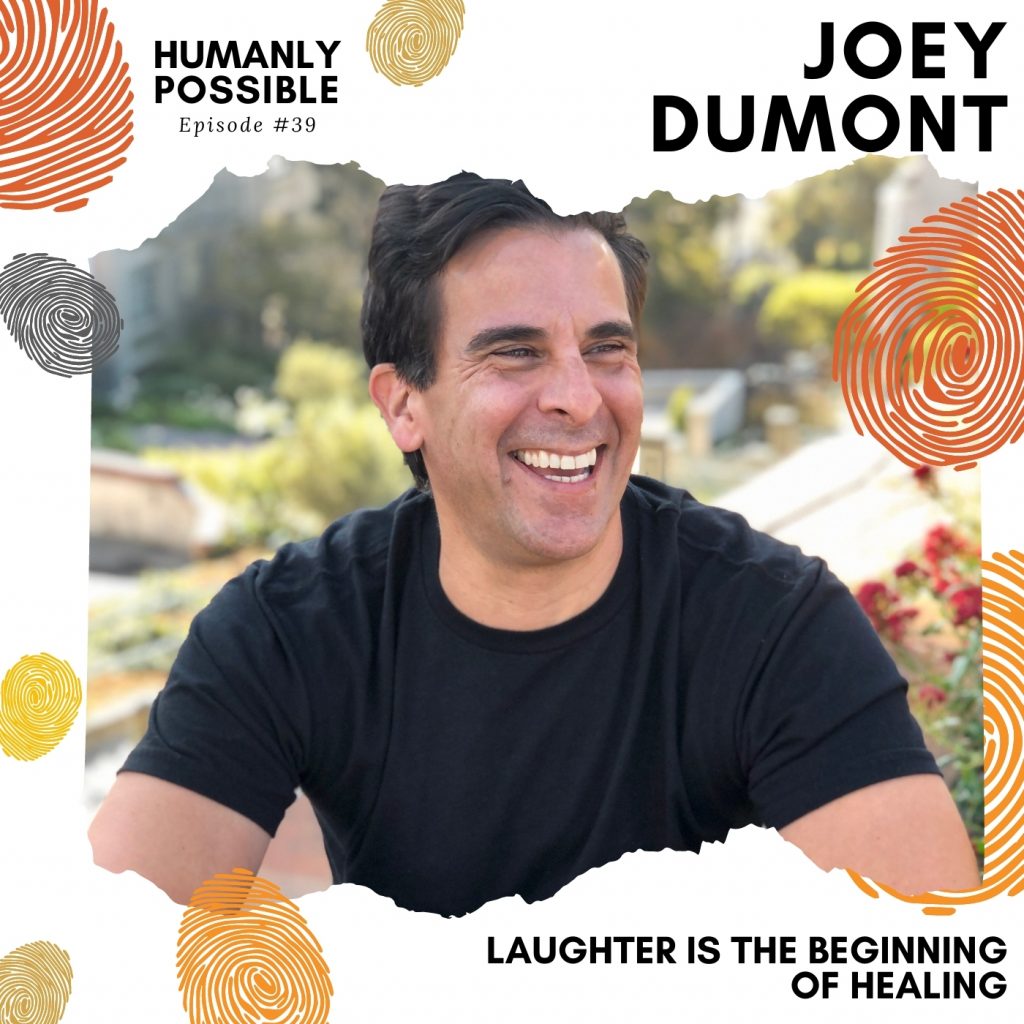 In 2017, Joey took a break from his career to write a book called,
Joey Somebody, The Life and TImes of a Recovering Douchebag.
His book explores the very heavy topics of parental neglect, arrogance, insecurity, anxiety, and episodic depression through the lens of dark humor and self-deprecation. He also launched a podcast called,
Laugh Your Cry Out
, where he invites his weekly guests to share their own stories of a less than optimal childhood – where nothing is off limits – and laughing at oneself is recommended.
Joey believes that laughter is the beginning of healing. And is now on a mission to prove just that.
Resources
Joey's Website Links
Joey's Social Media Links
P.S. – If you enjoy the show, please rate it on iTunes and write a brief (one sentence) review. Reviews help more people like you to discover the show!
Check out other shows here at Humanly Possible
Transcript
Summary Keywords
insecurity, anxiety, parental neglect, arrogance, laughter, forgiveness, healing
Speakers
Joey Dumont, Bryan Kramer