SEASON 2, EPISODE 2
Learn how Amber faced her fears after a traumatic teenage event and consciously stepped into her highest and best self, and how you can too.
AMBER VILHAUER
In This Episode
A teenage incident that caused her to look within
Learning to actively participate in your own growth
Being honest with yourself
Infusing joy in others
The emotional process of writing a book
What's possible with any book launch
Quotations From This Episode
"Who am I to judge? We're all human." – .@AmberVilhauer
"The action that everybody should take… is looking inward." – .@AmberVilhauer
"You gotta really face yourself." — .@AmberVilhauer
"Do the thing you fear, and the death of fear is certain." — .@AmberVilhauer
Biography
Amber Vilhauer is a leading digital marketing strategist who supports authors, speakers and coaches to establish a powerful, integrated online presence that gets results and empowers them to make a difference in their industry. Since starting her company NGNG Enterprises Inc. (standing for No Guts No Glory) in 2007, she has spent her career impacting her community and building strong strategic alliances with industry leaders and game-changers across the web. Amber has supported thousands of entrepreneurs on six continents to get results. She has been the launch manager behind dozens of #1 bestselling books including those for Mark Victor Hansen, Brendon Burchard, Martin Lindstrom, Dr. Daniel Amen, Lisa Nichols and Les Brown.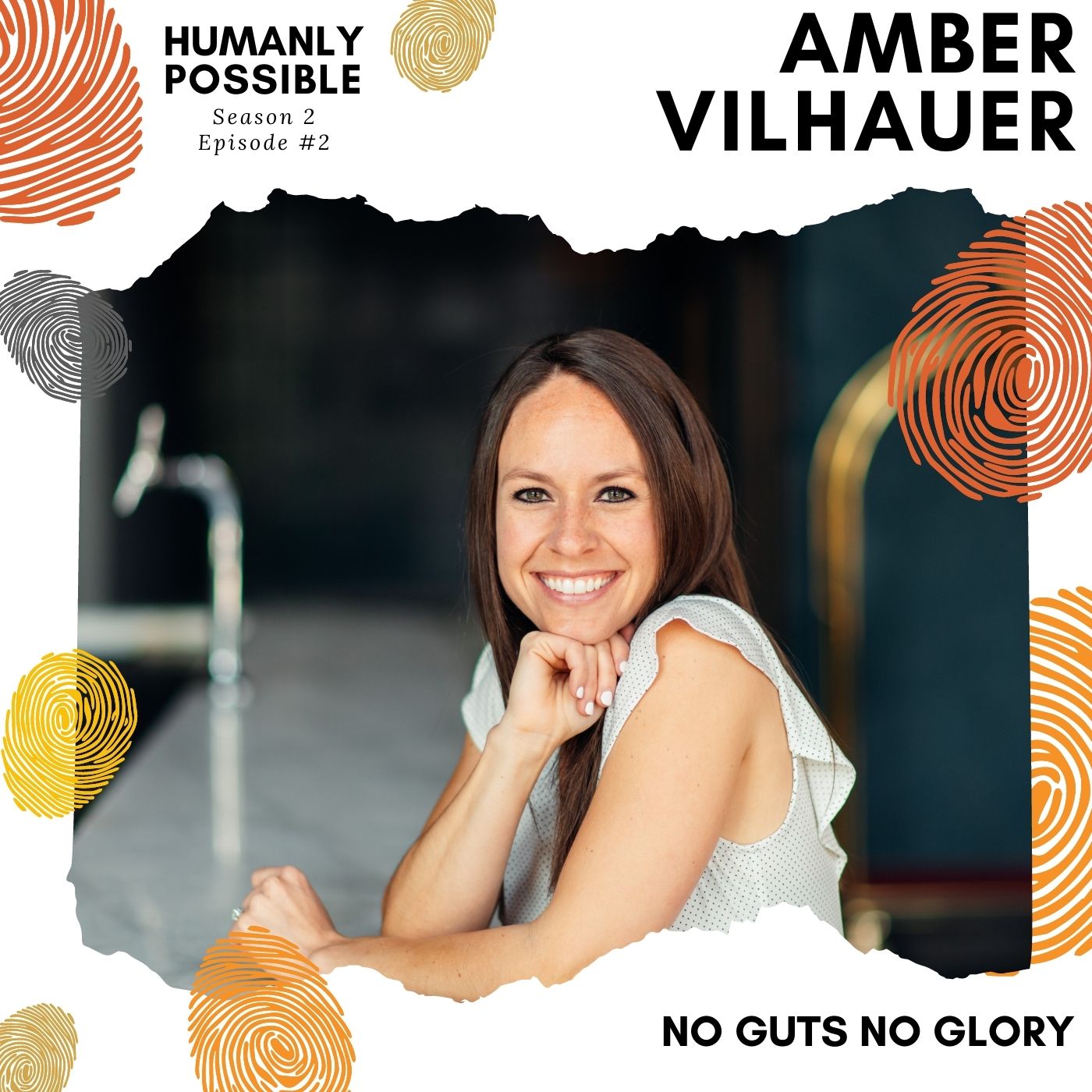 Working one-on-one with each client, Amber and her teams have created more than 1,000 WordPress websites. Amber knows how a website needs to function in order to generate sales, build a fan base and attract long-term clientele. She works with clients to build a strong, branded social media presence, coaches each client on which manageable actions will help them achieve their online goals and then walks them through exactly how to do it.
Resources
Amber's Website Links
Amber's Social Media Links
P.S. – If you enjoy the show, please rate it on iTunes and write a brief (one sentence) review. Reviews help more people like you to discover the show!
Check out other shows here at Humanly Possible
Transcript
Summary Keywords
growth, awareness, honesty, fear, joy, possibilities
Speakers
Amber Vilhauer, Bryan Kramer