BRIAN FANZO
In This Episode
How winning a high school speed typing contest led to a change in career path
Social engineering your way into success
Being guided into places that let you be you
Recognition as a Top 25 Influencer by The Economist
A renewed passion for driving change within a company and its' people
Dealing with depression: practicing self-care and self-awareness
Learning to lean on other people
Quotations From This Episode
"I finally felt like I was leaning into my own." – .@isocialfanz 
"Don't stop betting on yourself, and you need to check yourself." – .@isocialfanz 
"I'm going to be myself always." — .@isocialfanz 
"I'm really living in the moment in a way that is my moments." — .@isocialfanz 
"The things that have divided our country are the things we've all been afraid of talking about." — .@isocialfanz 
"Sounds cliché but, everything in life happens for a reason." — .@isocialfanz 
"You will get through it no matter how dark or how low it is." — .@isocialfanz
Biography
Brian Fanzo is a digital futurist keynote speaker who translates the trends of tomorrow to inspire change today.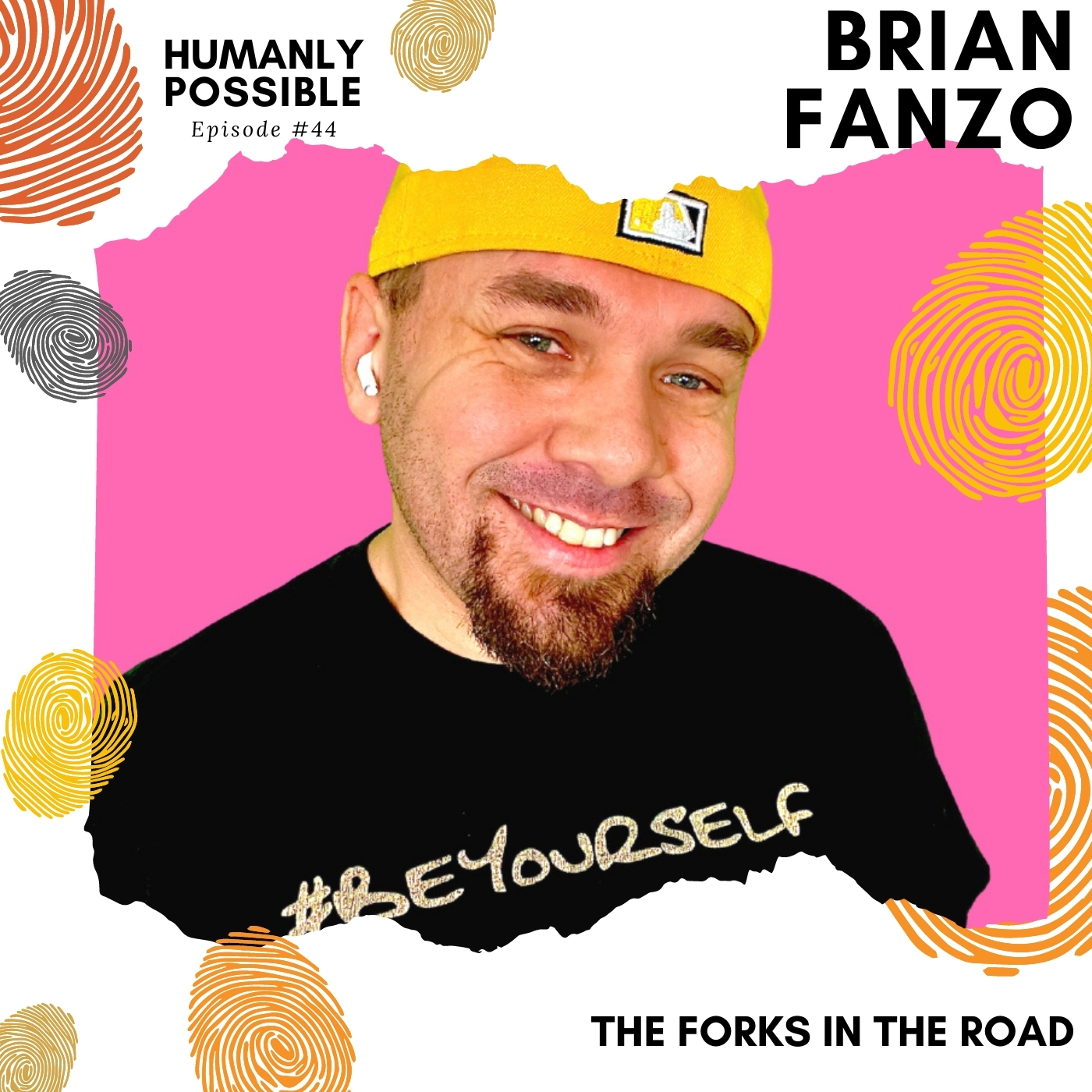 His customized and personalized programs showcase real-world stories and examples of forward-thinking people and businesses.
He teaches companies of all sizes how to leverage technology in real-time in order to engage their customers at the right time.
Brian has a gift for bringing people together online and offline.
He has worked in 76 countries, highlighting his passion for change, collaboration, and technology.
Resources
Brian's Website Links
Brian's Social Media Links
P.S. – If you enjoy the show, please rate it on iTunes and write a brief (one sentence) review. Reviews help more people like you to discover the show!
Check out other shows here at Humanly Possible
Transcript
Summary Keywords
belief, choices, passion, change, collaboration, technology, inspiration
Speakers
Brian Fanzo, Bryan Kramer