KATE O'NEILL
In This Episode
The intersection between technology, business, and humanity
Always being open to change
The both/and mindset
Finding gratitude after major loss
Quotations From This Episode
"Human meaning orients everything that humanity is about." – @kateo 
"Augmented reality is the technology that most excites me." – @kateo
"I'm really motivated by what moves people." — @kateo 
"Show up in the way you need to show up for somebody." — @kateo
Biography
Kate O'Neill is known as the Tech Humanist. She is the founder of KO Insights, a strategic advisory firm committed to improving the human experience at scale, even and especially in data-driven, algorithmically optimized, and AI-led interactions. Kate regularly keynotes industry events, advocating for humanity's role in an increasingly tech-driven future. Her world-leading clients have included Google, Adobe, IBM, Yale University, the city of Amsterdam, and the United Nations.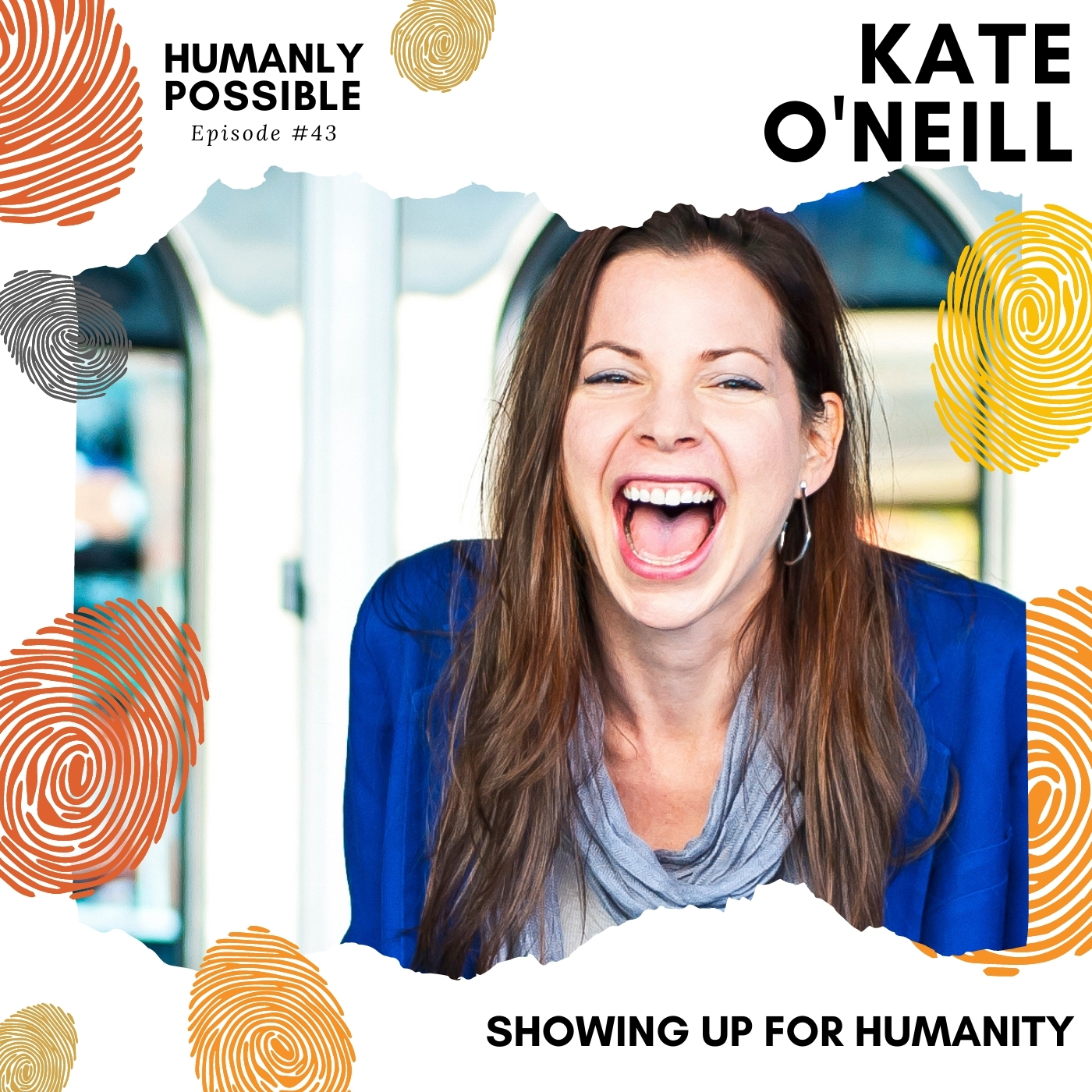 Kate's prior roles include creating the first content management role at Netflix as one of the company's first 100 employees; developing Toshiba America's first intranet; leading cutting-edge experience optimization for Magazines.com; and founding [meta]marketer, a first-of-its-kind digital strategy, analytics, and experience optimization agency.
Author of 4 books including her latest, Tech Humanist, Kate's insights and expertise have been featured in WIRED, CMO.com, USA Today, and many other outlets, and she has appeared as an expert tech commentator on BBC, NPR, Marketplace, NBC, and a wide variety of other national and international news media. In 2020 she was named to the Thinkers50 Radar, a global ranking of top management thinkers.
Resources
Kate's Website Links
Kate's Social Media Links
P.S. – If you enjoy the show, please rate it on iTunes and write a brief (one sentence) review. Reviews help more people like you to discover the show!
Check out other shows here at Humanly Possible
Transcript
Summary Keywords
humanity, technology, business, change, reality, motivation, gratitude
Speakers
Kate O'Neill, Bryan Kramer