NEAL CONLON
In This Episode
Significant role grandparent's encouragement played in life
From class disruptor to U.S. Marine Corps
Playing chess – strategic advancement in the corporate world
Understanding your own value and worth
Lessons learned from a failed business venture
Overcoming feeling unfulfilled due to the lack of a positive male role model
The 5 Pillars
Quotations From This Episode
"You can do anything you apply yourself to." – .@nealconlon 
"Stress comes in checkers." – .@nealconlon 
"What would happen if you were running just to run?" — .@nealconlon 
"There is no pass or fail… what we're learning is discernment." — .@nealconlon 
"The best way to support women is to educate the men." — .@nealconlon
Biography
Neal Conlon is an entrepreneur with a focus on growth hacking, leveraging data, and purposely inspiring others to not let the obstacles in a rapidly changing world of tech limit their opportunities. In the last few years, he has pivoted his focus to learning how he can share his years of self-development to empower others to get better, quicker, faster, and to master themselves and the skills to be successful.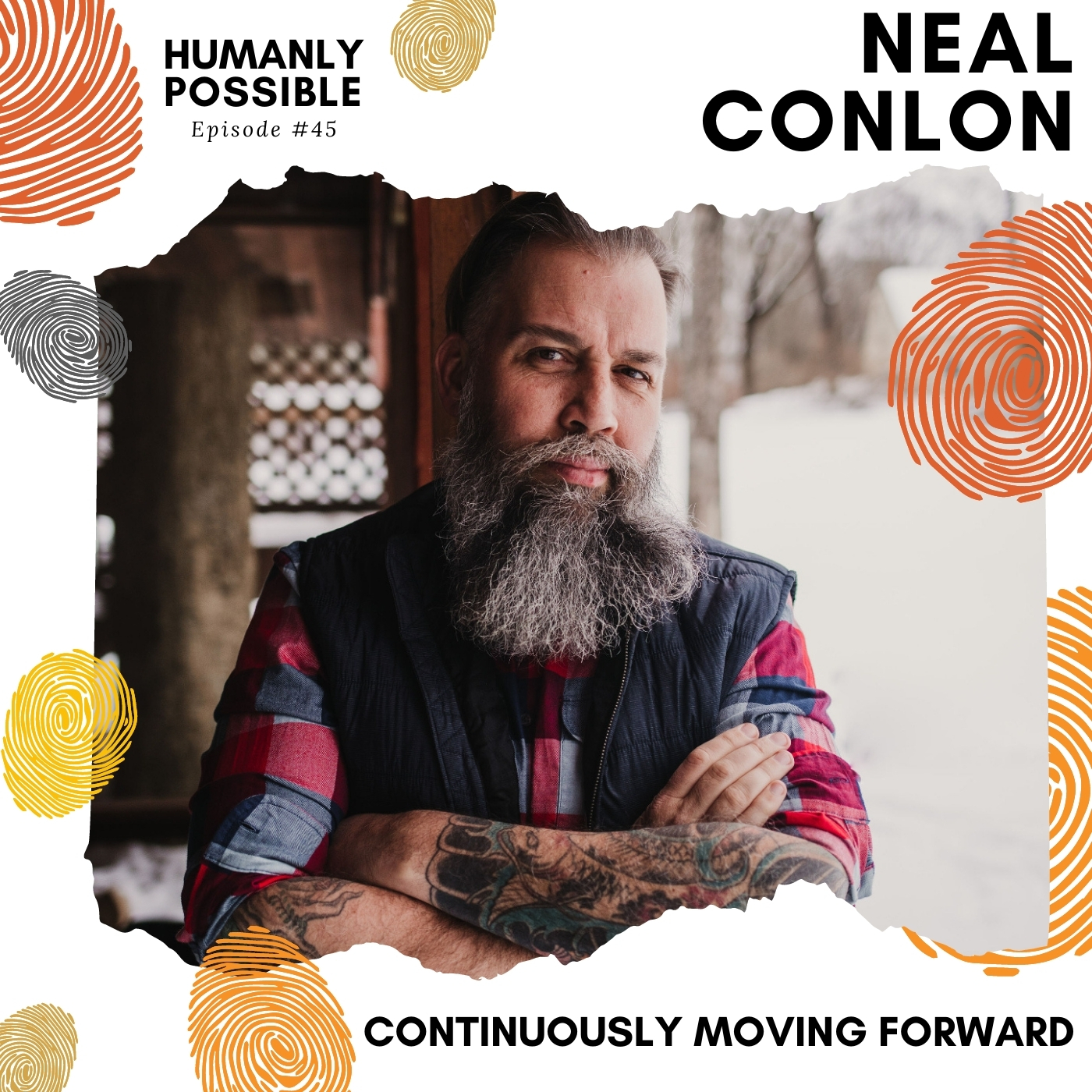 Neal's Press Forward program is an immersive program built for men looking to make real change while still maintaining their busy lives. The program is built to be sustainable and to implement and integrate change in your life now and forward.
Resources
Neal's Website Links
Neal's Social Media Links
P.S. – If you enjoy the show, please rate it on iTunes and write a brief (one sentence) review. Reviews help more people like you to discover the show!
Check out other shows here at Humanly Possible
Transcript
Summary Keywords
strategy, value, unfulfillment, forward, entrepreneur, leveraging, self-development
Speakers
Neal Conlon, Bryan Kramer