CARLOS HIDALGO
In This Episode
How a friend's bold statement gave him the sign he needed to make a big change
Running from shame for decades
Overcoming the life story of "I can't"
Getting back to who he was really created to be
Forgiveness, redemption, a new life
Quotations From This Episode
"When you pursue something that is not who you're meant to be, it really mucks up your purpose." – .@cahidalgo 
"If we could impact one life, then all of it was worth it." – .@cahidalgo 
"Everything is redeemable." — .@cahidalgo 
"What does your life design look like?" — .@cahidalgo 
"I'm going to live purpose over profit." — .@cahidalgo
Biography
Carlos Hidalgo is a Life Design Coach, two-time author, TEDx, and international keynote speaker.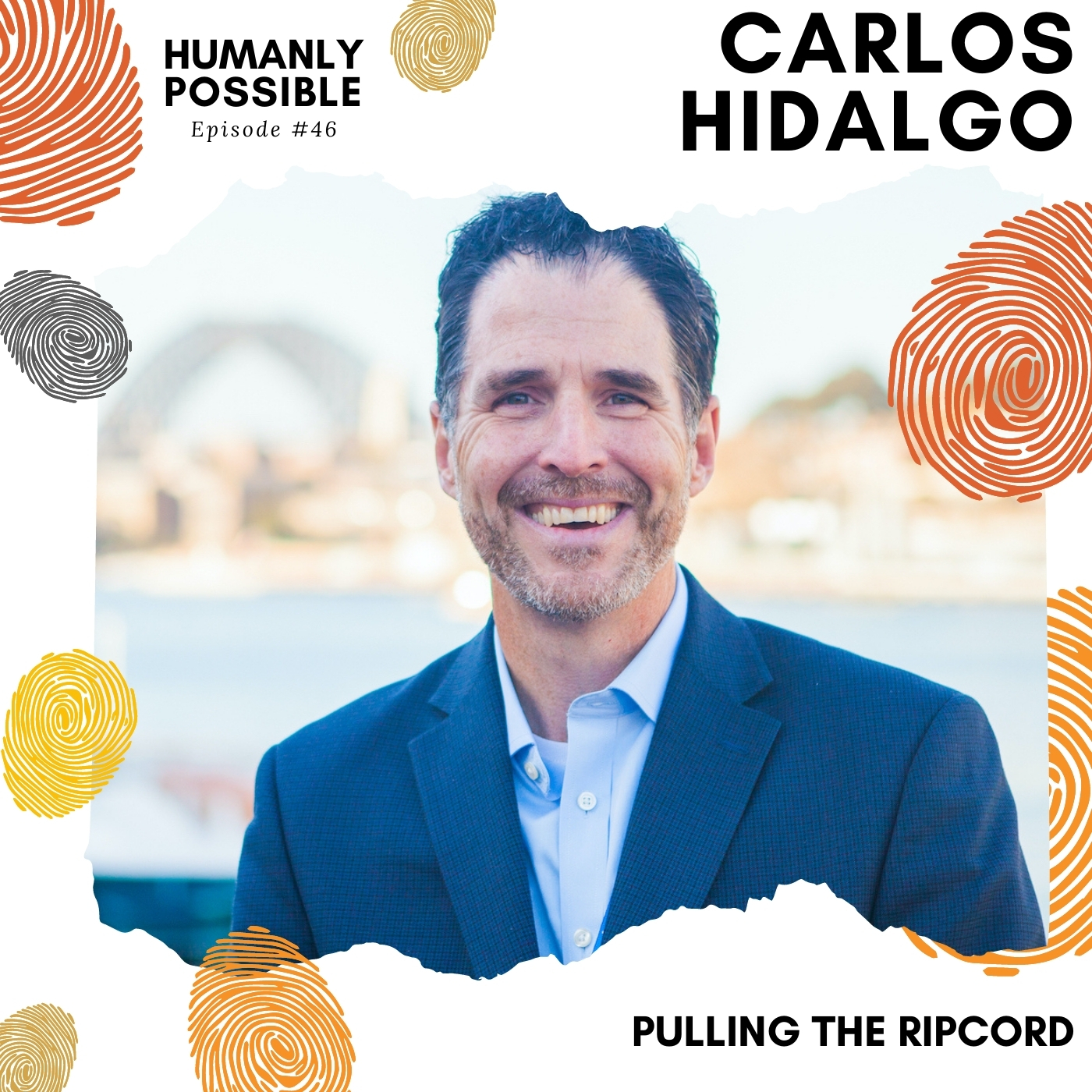 Over the span of the last 25 years, Hidalgo has held corporate roles, started his own entrepreneurial ventures and served in non-profits, and is now dedicated to helping others design a life they love to live every day through his coaching.
Carlos' last book The UnAmerican Dream details his journey from a workaholic to a life designed by boundaries.
Resources
Carlos's Website Links
Carlos's Social Media Links
P.S. – If you enjoy the show, please rate it on iTunes and write a brief (one sentence) review. Reviews help more people like you to discover the show!
Check out other shows here at Humanly Possible
Transcript
Summary Keywords
overcoming, shame, forgiveness, redemption, boundaries, purpose, life design
Speakers
Carlos Hidalgo, Bryan Kramer